Howard University dorm rooms flood due to sprinkler issue
WASHINGTON (FOX 5 DC) - For the second time in under a week, Howard University freshmen were forced out of their dorm rooms for yet another building issue. Last week, it was mice and unfinished construction — and late Tuesday night, flooding.
On Tuesday night, students were woken up by a fire alarm. Videos on social media show heavy floodwaters throughout the hallways and dorm rooms of Truth Hall inside the Quads at Howard University. 
The university is saying the floodwaters were caused by a malfunction of the sprinkler system.
Kijuana Mark is a parent of a freshman who lives inside the dorms. She says her daughter has been dealing with these issues for weeks.
"She's had been first experience with mice running around her room," said Marks. "She's lost things as a result. Lack of sleep. She's slept in a lounge for a couple days over the last month in order to get some sleep. I want to see that the administration step up, admit that there are mistakes, try to make this right for the students, develop a plan of action that will address the issues and not just be bandaid fixes."
In June, the D.C. Council approved an almost $70 million bond aimed at renovating the Quads and some other buildings.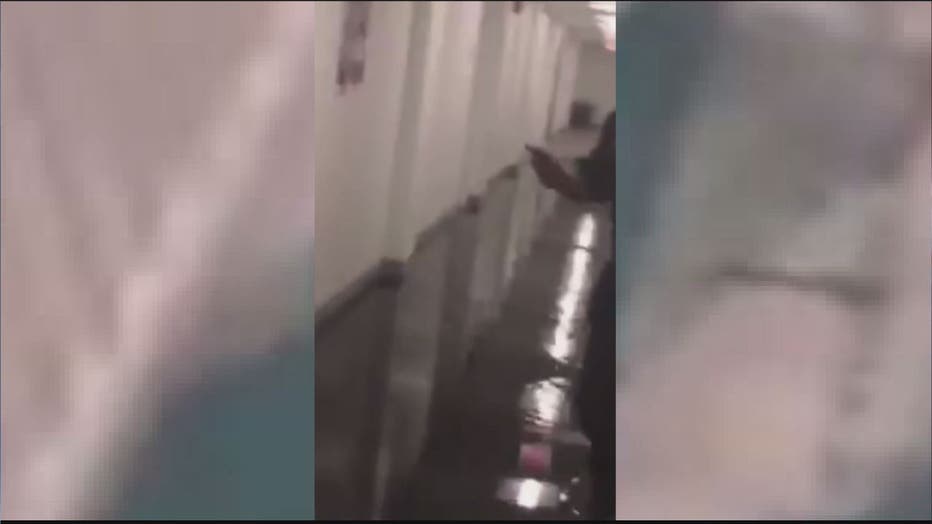 The ongoing work has caused several issues such as leaky walls, flooding waters, unfinished construction in dorm rooms and rodents running around the dorm rooms and hallways.
The university is saying that they're working diligently to fix the issue,
Mayor Muriel Bowser said she's willing to lend a helping hand.
"We can certainly reach out to the university and offer some support if there is support needed on a temporary basis while the conditions are remedied. If they had a plumbing problem that's unfortunate I know that will disrupt a lot of kids so we would encourage them to get that online as soon as possible," said Bowser.
FOX 5 contacted Howard University several times about these issues. They have only released a few statements claiming they're working hard to remedy any and all issues.