'Hot Water Challenge' reportedly leaves teen with second-degree burns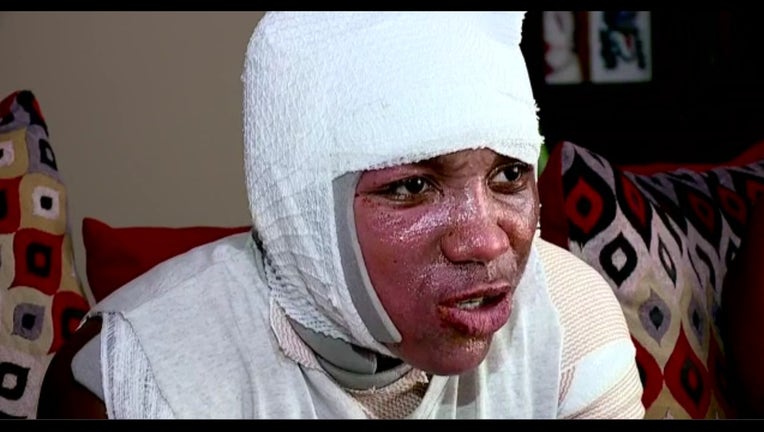 article
(FOX NEWS) - A 15-year-old teen suffered second-degree burns to his face and body after his friends allegedly poured boiling hot water on him as he slept in a bed to complete the "Hot Water Challenge."
Kyland Clark, of Indianapolis, said that he and his friends were watching videos of the challenge last week on YouTube before he fell asleep, and that his friend had attempted the challenge as a joke, Fox 59 reported.
Clark said he was startled awake, and that his injuries were immediately apparent.
"My skin just fell off my chest, and then I looked in the mirror and I had skin falling off here and, on my face," he told the news outlet.
He was hospitalized for a week, and while doctors are hopeful that the pigment will return in his face in a few months, they warn that the challenge can cause permanent injuries or even death.
"If your friends are telling you to do this, they aren't good friends," Dr. Ed Bartkus, of Indiana University Health, told Fox 59.
Bartkus said the burns could cause permanent disfigurement or damage the airway. Last summer, an 11-year-old girl in New York suffered burns to her face and chest after her friends had poured hot water on her. The 12-year-old who reportedly dumped the water on her was charged with felony assault.
In Florida, a variation of the challenge tragically killed an 8-year-old girl last summer after she attempted to drink boiling hot water through a straw. Ki'ari Pope and her cousin had allegedly been watching videos of the challenge, and the scalding hot water caused fatal injuries to her throat.
"There's a limit to what you should do in a challenge and what you shouldn't," Clark told Fox 59. "Don't take it overboard."