Homicide near U Street Metro Station under investigation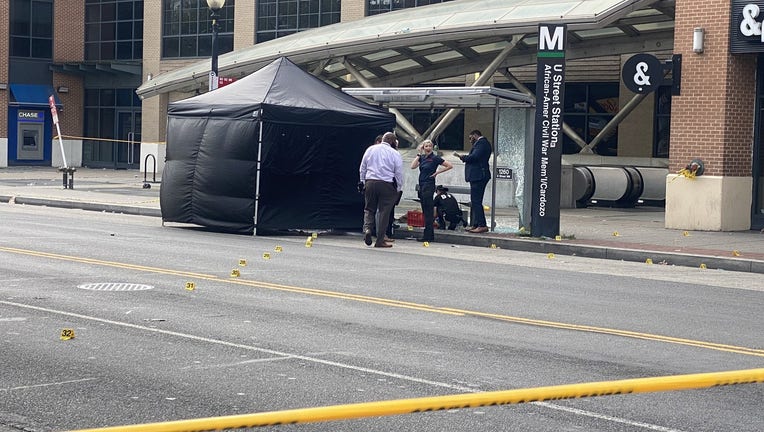 article
WASHINGTON - Parts of U Street – near the Metro station and the &Pizza restaurant next door – have been taped off by police as they investigate a Saturday morning homicide in the area.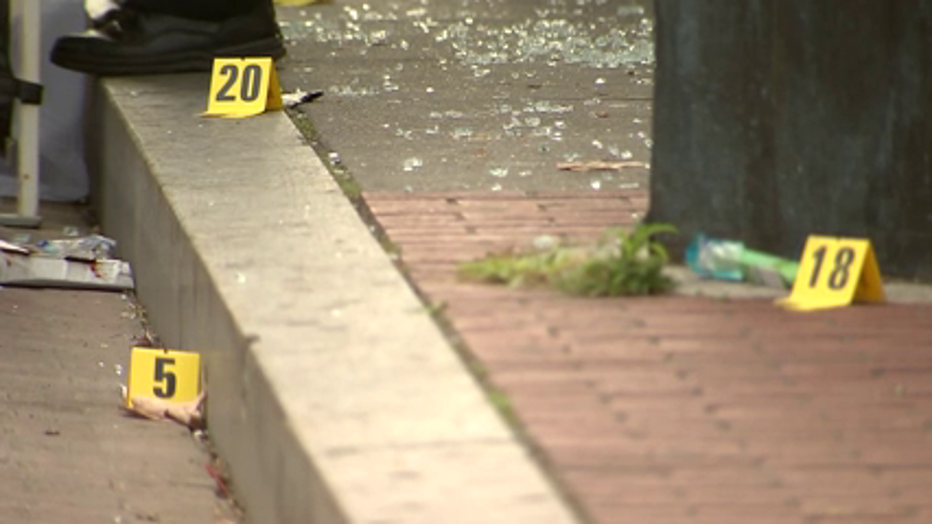 Shattered glass from the bus station enclosure could be seen in front of the 13th and U Street Metro Station entrance, along with at least 31 shell case markers scattered across the road. Metro has informed riders the station is currently open, and they can enter from 9th Street.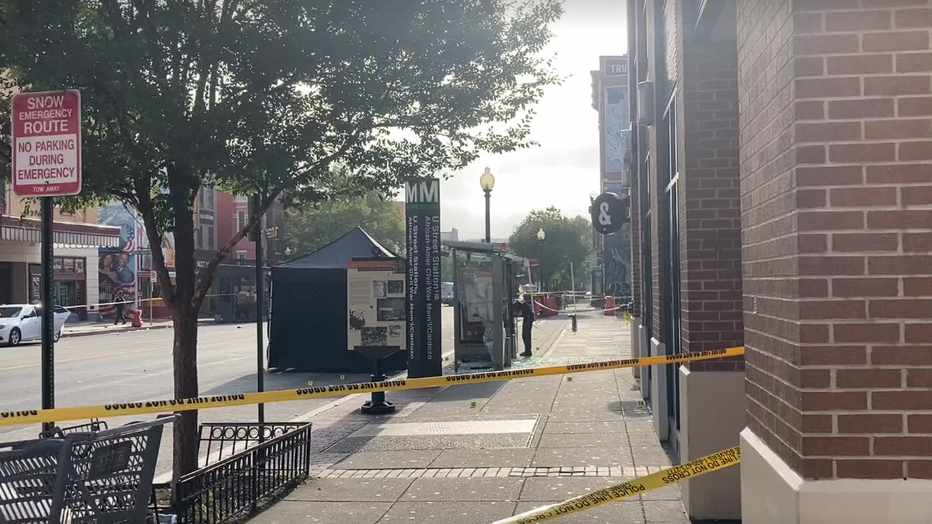 FOX 5 spoke to some business owners attempting to open their stores in the busy neighborhood, but they were unable to since the area has been taped off. 
"It's going to hurt us because we had a lot of brunch reservations, and sometimes we have people coming from out of state who have heard about our restaurant and about our brunch, and they want to come in and patronize the business," said Teahgbyeklayku Nelson, the owner of Brooklyn on U. "I'm sure you've heard about the Beyoncé concert. People made reservations here and now they may have to make other plans."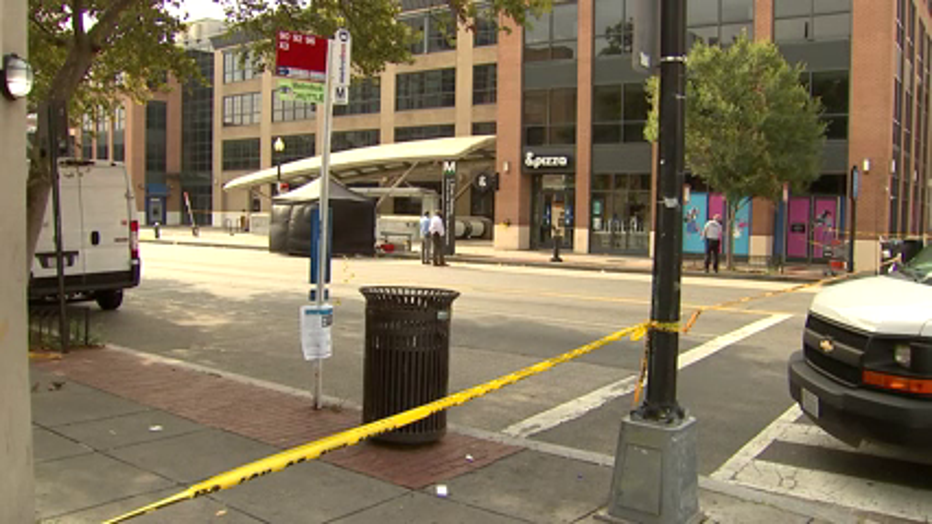 Kamal Jahanbein, the owner The Saloon, told FOX 5 he police made him wait to get into his popular pub for nearly three hours. 
"Now, you are investigating… Fine, but there should be a little line for people to pass by without interfering with the investigation," he said. "You have one of the richest cities in town, look at the crime."
A D.C. police spokesperson said that on Saturday, just after 5:00 a.m., officers responded to the 1200 blk of U Street Northwest for the report of a shooting. 
Once they arrived, they located a man suffering from gunshot wounds. The victim was pronounced dead at the scene. So far, there are no details on any suspects. 
This is a developing story. Check back with FOX 5 for updates.