'Home Improvement' star Zachery Ty Bryan arrested again on domestic violence charges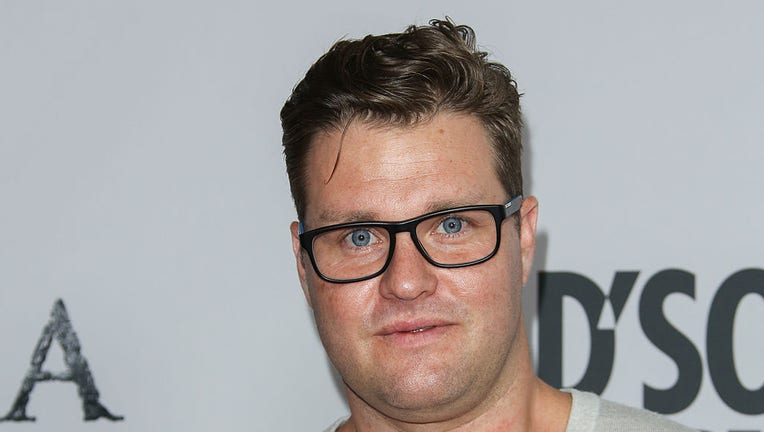 article
Zachery Ty Bryan has been charged with domestic violence for a second time.
Bryan was arrested July 28 after authorities in Eugene, Oregon, were called regarding a physical domestic dispute between a male and female that had occurred earlier in the day, Fox News Digital can confirm. It's unclear who the female was, but the male was identified as Bryan.
He remained in jail as of Monday afternoon after being charged with assault in the fourth-degree.
A representative for Bryan did not immediately respond to Fox News Digital's request for comment.
BRITNEY SPEARS, LINDSAY LOHAN, ZACHERY TY BRYAN: CHILD STARS WHO WENT FROM HOLLYWOOD TO HANDCUFFS
The former "Home Improvement" star was previously arrested in 2020 for an altercation with his girlfriend Johnnie Faye Cartwright.
Bryan downplayed the domestic violence charges he pleaded guilty to in 2021 during a recent interview, saying the incident was "blown out of proportion."
"We didn't even really get that physical. We got really loud. We were screaming and because we were in a townhome that had [thin walls], everybody could hear," Bryan told The Hollywood Reporter. "Johnnie was, at the time, just really upset about my situation."
"At the end of the day, [the police] throw a bunch of counts at you because they ultimately want you to plead to something. I could've fought it… but that's more stress and drama. I got two misdemeanors and called it a day," he said.
Police said at the time that Bryan "assaulted the victim, impeded her breathing, and [took] the victim's phone from her when she tried to call 911," according to "E! News." Bryan claimed in the police report at the time, obtained by The Hollywood Reporter, that Cartwright attacked him and that she was setting him up to "ruin his career."
"I heard her tell dispatch, 'This is the guy from 'Home Improvement.' He's this famous guy,'" Bryan claimed to officers at the time.
CLICK HERE TO SIGN UP FOR THE ENTERTAINMENT NEWSLETTER
He was originally charged with felony strangulation, fourth-degree assault, coercion, menacing, harassment and interference with making a police report. Police dropped the charges besides menacing and fourth-degree assault, and Bryan chose to plead guilty.
Cartwright and Bryan are still together as of June, according to the outlet. The two have welcomed three kids in the years since the 2020 arrest.
The couple first began seeing each other while Bryan was married to Carly Matros.
Bryan has also struggled with driving under the influence (DUI). The TV star was first arrested for DUI in 2004 at the age of 22. He was booked again in 2007, 2017 and 2020 – just months before the domestic assault occurred.
Read more of this story from FOX News.