H Street Corridor gets police officers on bikes; residents hope they will boost safety
WASHINGTON - There's a new unit of police officers on bikes, riding around in groups of two to four patrolling the busy H Street Corridor. 
One business owner FOX 5 spoke with says this could be the answer to a number of the crime-related problems the area is experiencing. 
"It's a good thing. Now they will be up and down H Street on cycles," said Anwar Saleem, executive director for H Street Main Street.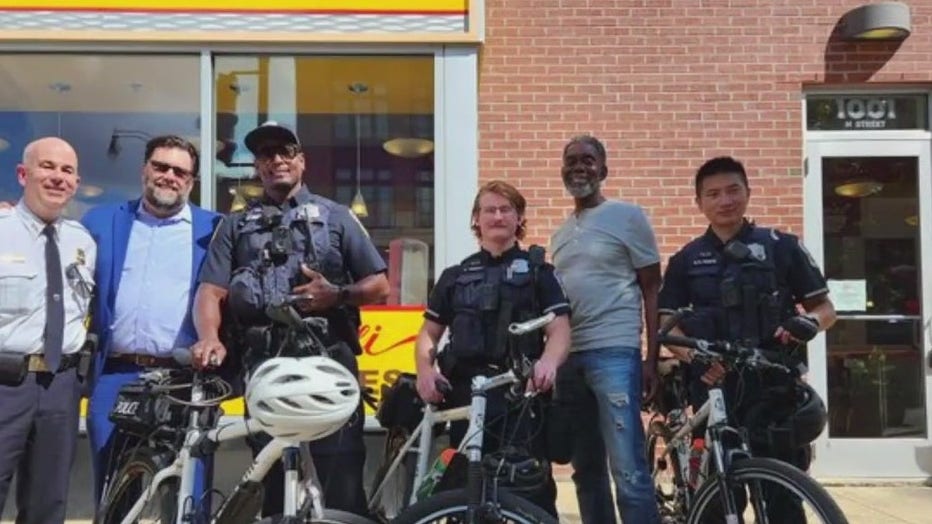 If you're on H Street – look out for First District D.C. police officers on these bikes. 
ANC Commissioner Mike Velasquez says this response to the ongoing crime we are seeing along H Street is "great."
"They are being immediately responsive to residents' needs," Velasquez said. 
"What this does is it allows them to be closer to residents, stop, slow down, and talk to them," he continued. "If you have to pull over in a car that's different from stopping on a bike."  
Saleem is no stranger to the area. He was born and raised there. 
As the executive for H Street Main Street, Saleem heads the revitalization projects. 
"We've been in trouble before in reference to crime, and community policing got us out of the situation, so I think the bikes allow the police to interact with the community a lot closer." 
A number of people FOX 5 spoke with Thursday said they've seen these officers on bikes. They are also set to be out this weekend at the annual H-Street Festival.