Giant rat 'bigger than a dog' near playground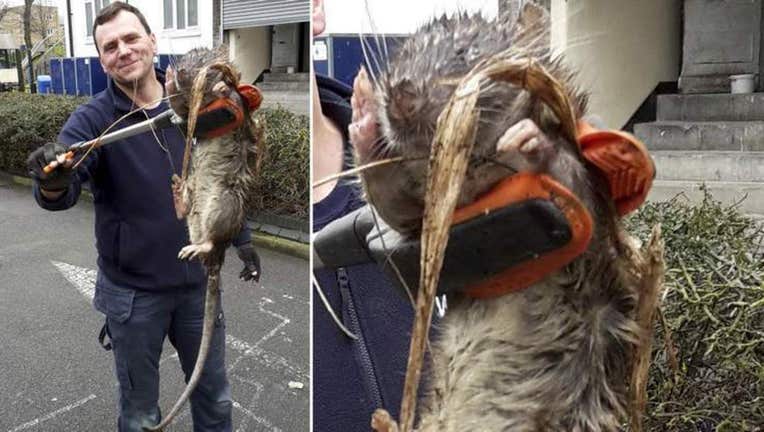 article
(SKY NEWS) - A gas engineer has told how he discovered a rat bigger than his dog as he worked at a block of apartments.
Tony Smith, 46, spotted the dead rodent in a bush near a children's playground while working in north London.
He believes it weighs more than 25lbs - and is "about 4ft" long with its tail, although this would easily put it on a par with the largest known rat species in the world.
"This is the largest rat I've ever seen in my entire life," he said.
He took a photograph of his friend James Green, an electrician, holding up the supersize rat to the camera.
Mr Smith added: "I've got a cat and a Jack Russell and it was bigger than both of those."