GambetDC saw 'phenomenal growth' in 2022
WASHINGTON - D.C.'s much-maligned sports wagering app is now making money for the District, according to new numbers released this week.
"GambetDC experienced phenomenal growth in fiscal year 2022," D.C. Office of Lottery and Gaming Executive Director Frank Suarez said at a D.C. Council Oversight hearing Wednesday.
Suarez told officials GambetDC brought in about $2.7 million for the District in fiscal year 2022. That's a lot better than when the app lost money in fiscal year 2021, although it is still a far cry from initial projections that the app would bring in more than $20 million per year.
"They were very high," Suarez said of those early estimates in an interview Thursday.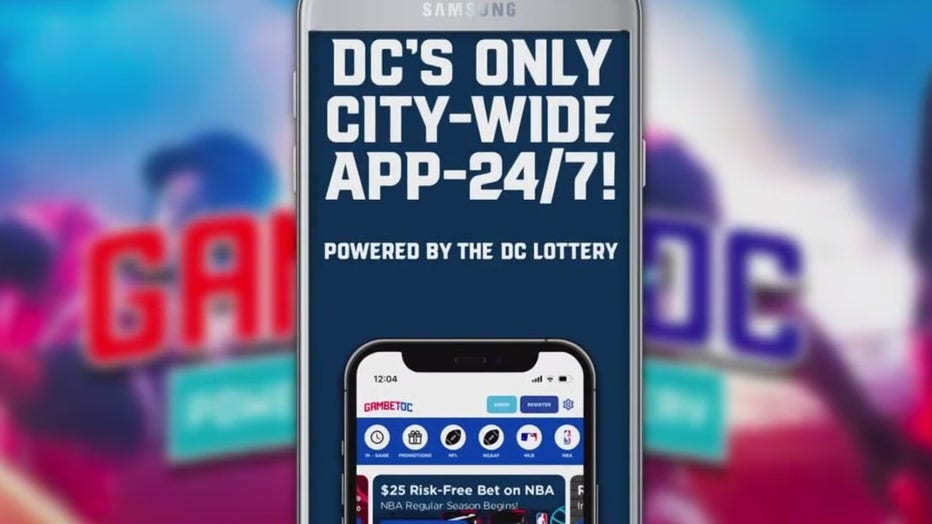 Still, many critics of D.C.'s gambling operation remain.
READ MORE: GambetDC pays the District $500,000 over Super Bowl glitch
"In the three years they've been operating sports betting in the city, were they an employee they'd be fired, if they were an elected official they would not be reelected," Michelle Minton, a senior policy analyst with the Reason Foundation, said at Wednesday's hearing.
The app has also encountered a variety of problems since its launch, including an outage ahead of and during the Super Bowl in February 2022.
Asked about concerns from would-be bettors who have criticized the offerings of GambetDC and also said that they prefer to wager in Maryland or Virginia where there are more sportsbooks to choose from and at times better odds, Suarez replied, "I'd love to know when was the last time they tried [GambetDC] because like I say, we've improved it in terms of the app experience, and our payouts when we first launched were around 80%, but since last year in February we changed those to 90%."
Suarez also said he hopes bettors will give D.C.'s mobile operation another try.
"I definitely think that the beginning, the rocky start that Gambet had and the reputation that it got from that, definitely makes it much harder for folks to come back, for people to come back and try us again," he said. "Once you have one bad experience, it's gonna take a lot more good experiences to sort of make you feel good about it."