Fundraiser started for 106-year-old woman who danced for Obamas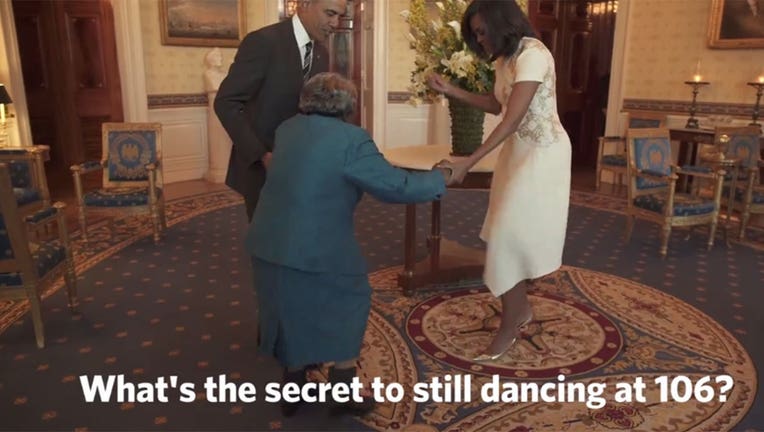 article
WASHINGTON - She made a huge impression on the Obamas, and the country, when she danced in the White House last month.
And now, 106-year-old Virginia McLaurin is receiving help, and support from people across the country who were inspired and touched by her spirit.
A Facebook page called Virginia McLaurin's Page and a fundraiser called Support for Ms. Virginia McLaurin have been created, hoping to raise funds for McLaurin and others like her.
The fundraiser, created through YouCaring.com, was started "for the well-being of Ms. McLaurin," according to Facebook.
"Many of you have asked how to send support to Ms. McLaurin. Towards that end, we (friends and family of Ms. McLaurin) have set up a You Caring page for donations," wrote a moderator on McLaurin's Facebook page.
The fundraiser has raised over $3,000 of its $50,000 goal. The page's creator reminded donors to "look out for the people like Ms. McLaurin" in their own neighborhoods.
"There are elders in everywhere who give back to the community and could use some support," the post read. "They also have stories to tell."
According to the page, McLaurin first came to the attention of the White House after she began recording short oral-history interviews about her life growing up as a sharpshooter and coming to Washington during the Great Migration.
Watch the video of her dancing for the First Family below.