Frozen broccoli recalled after positive listeria test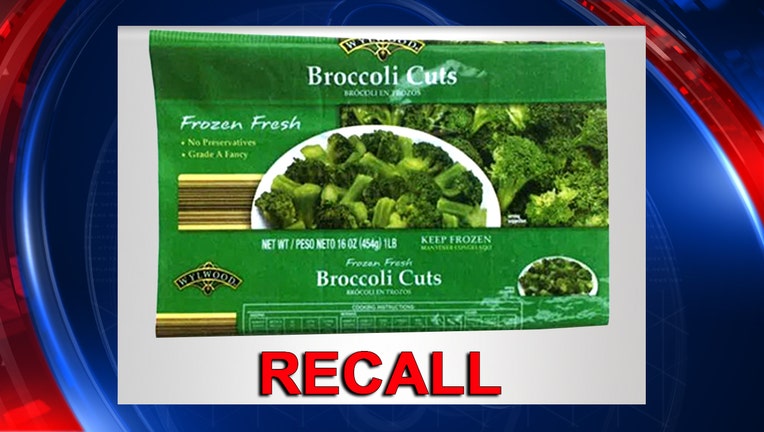 article
The Food and Drug Administration (FDA) released information about a recall affecting WYLWOOD brand frozen broccoli sold in Florida and other states.
Alimentos Congelados recalled 1,800 cases of frozen broccoli cuts because it might be contaminated with Listeria.
The frozen broccoli cuts were distributed to stores in Florida, Indiana, Kentucky, Ohio, Tennessee, Virginia, West Virginia, Georgia, Alabama, South Carolina and North Carolina.
The affected Frozen Broccoli Cuts were distributed in poly bags under the following label and code:
WYLWOOD Fresh Frozen Broccoli Cuts, NET WT. 16 OZ (1 LB), UPC 5193300110, with bag code: A25335P and A15335P
Listeria can cause serious and sometimes fatal infections in young children, elderly people, and others with weakened immune systems. Listeria infection can also cause miscarriages and stillbirths among pregnant women.
The company said it has not received any complaints in relation to this product and is not aware of any illnesses associated with the product to date.
The recall came after test results from the State of Ohio Department of Agriculture showed packages of the broccoli were contaminated with Listeria.
The company said it has stopped distribution of the broccoli and is cooperating with regulatory agencies.
The FDA said anyone who purchased the frozen broccoli cuts should throw the product away. Anyone who wants a refund or may have questions can contact the company at 1-800-888-4646 and ask for Consumer Affairs Monday thru Friday between 8 a.m. and 5 p.m. EST.