FOX 5's Bob Barnard reunites with puppy who crashed live shot 2 years ago
LEESBURG, Va. - Two years after an adorable puppy interrupted FOX 5's Bob Barnard during a live shot in Leesburg, Virginia, Bob and the pup reunited!
The original video of Bob meeting the pup named Pierogi went viral, becoming one of FOX 5's most watched video on our YouTube channel.
The magical and heartwarming initial meeting between Bob and Pierogi happened on February 19, 2021, as Bob was delivering a live report on the icy weather conditions in Leesburg. The adorable pup interrupted Bob's shot and instantly stole the show with her cuteness.
"Oh...this dog... I hope they realize this dog just ran out here," Bob can be heard saying in the video. Fortunately, Pierogi's own, Sarah Wallach was not far behind, and Bob was able to get the puppy back to her owner.
Wallach told FOX 5 that the pup jumped through their backyard gate and made her way to Bob on the street.
"She wanted to see us," Bob proclaimed in the video.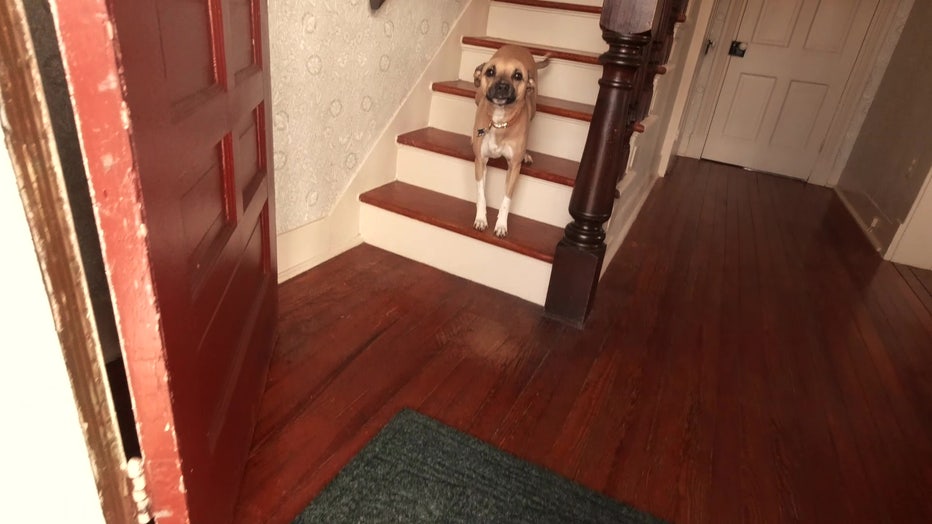 Now two years later, Bob went back to the Leesburg neighborhood to reunite with Pierogi and talk about their sweet moment.
"Look its Uncle Bob!" Wallach said as Pierogi wiggled towards Bob at the door to her home. The dog was overcome with excitement during the reunion, as you can see in the video.
During the reunion, Bob asked Wallach about how his chance meeting with Pierogi happened.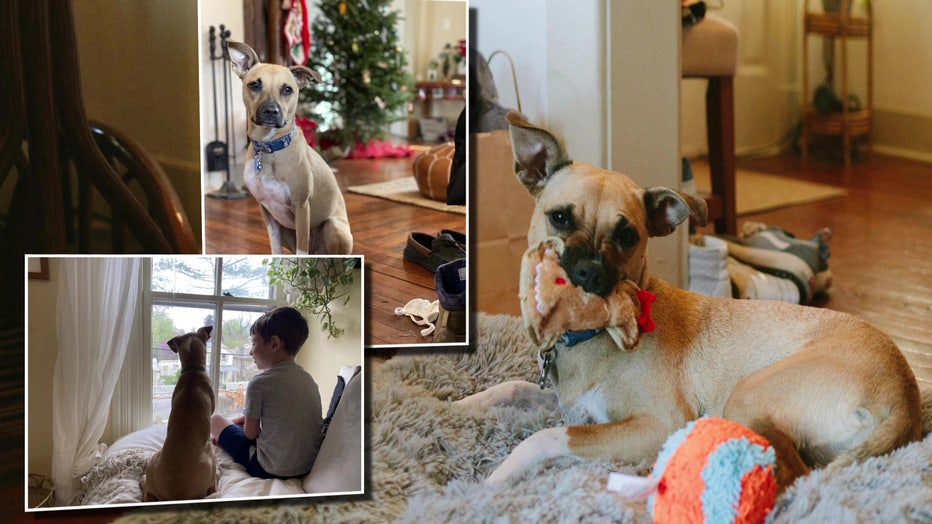 "She saw her opportunity to get on camera, she saw you and was like this is great," Wallach told Barnard. "We have a fully fenced-in backyard and at that point were only letting her out on a leash but she was excited to play in the snow and then next thing I know she went through the wrought iron fence and I was stuck there with a frozen gate that I couldn't open and I saw that you had picked her up at that point and I was like, ok."
The video of the original meeting was viewed by more than 13 million people on FOX 5's YouTube channel, and was picked up by outlets across the country, turning Piergoi into an instant superstar.
"My husband's brother is a professor and someone showed him the clip and it was like I think that's Sarah and her dog," said Wallach. "People were texting me getting news alerts on their phone about it. I was like 'oh my gosh.' I couldn't believe it. It was crazy."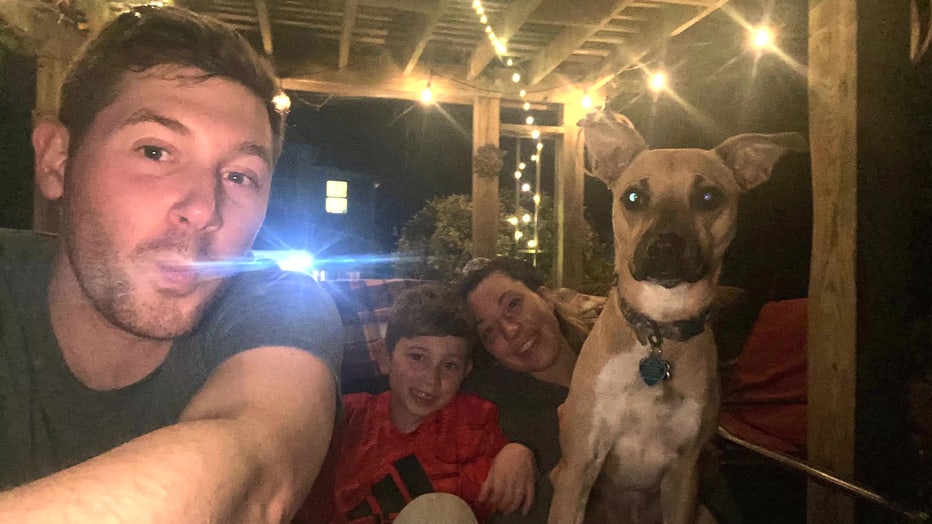 Pierogi, who is a mixed breed rescue dog, is about two and a half years-old now. She lives at home with Wallach, her husband, and their son Nathaniel, who is Pierogi's best friend.
"He tells everyone about it. He's like yeah - 'we have a famous dog' and he shows people the video and I'm like 'oh my goodness.' He thinks it's like the coolest thing ever. And I think it is great that it went viral," Wallach explained.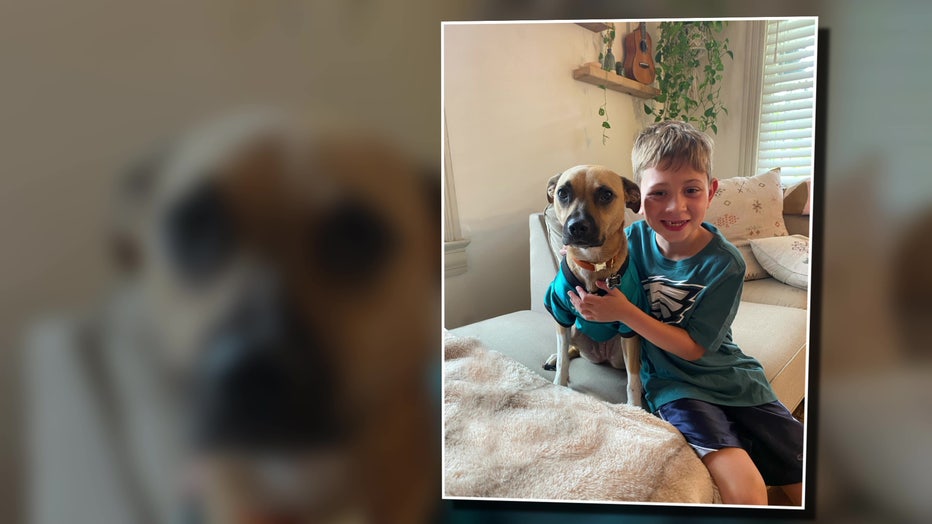 As for Bob's reaction to the heartwarming reunion, he called their chance meeting a moment he would always cherish.