Fourth confirmed measles case reported in Maryland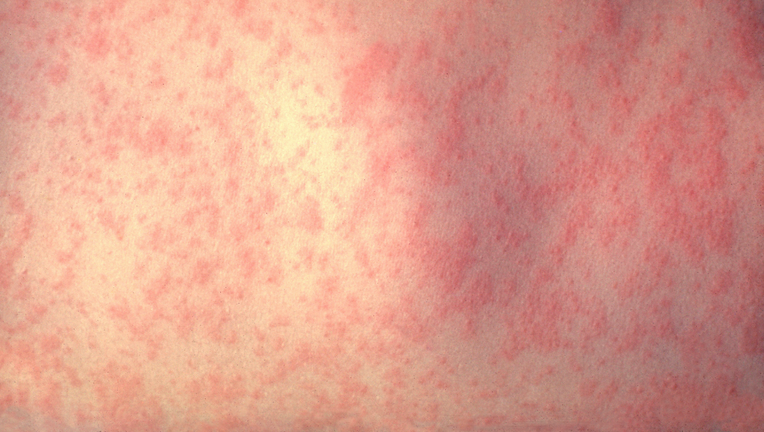 BALTIMORE, Md. (FOX 5 DC) - Maryland Department of Health officials confirmed the fourth measles case in the state Friday.
Officials say they want to inform any person who visited the 4000 block of Old Court Road in Pikesville on Tuesday, April 16 from 9:15 a.m. to 12:30 p.m. may have been exposed to the viral infection. They say people who may have been exposed at other locations will be directly notified.
According to officials, the cases within the state have been localized to a "small geographic area within the zip codes 21208, 21209 and 21215."
"While the outbreak is currently localized to a small area of the state, the best way to prevent measles in Maryland, or anywhere people might travel, is through vaccination," said Deputy Secretary for Public Health Frances B. Phillips, RN, MHA. "We continue to encourage all Marylanders to get vaccinated or check with their health care providers to ensure they and their families are up-to-date on vaccinations."
Click here for Maryland case count information and a list of all of the public exposure locations can be found on the MDH site here.