FBI agent reportedly shot person on DC Metro; police investigating
BETHESDA, Md. - Metro's Red Line trains are bypassing the Medical Center station in Bethesda after an FBI agent reportedly shot someone on a car near the station.
Download the FOX 5 DC News App for Local Breaking News and Weather
Metro Transit police say they responded to the scene shortly before 7 a.m.
READ MORE: Metro cop contest included points for tickets, arrests, citations
The victim was taken to a local medical facility for treatment.
Metro Transit police say they're investigating the incident, as is the FBI.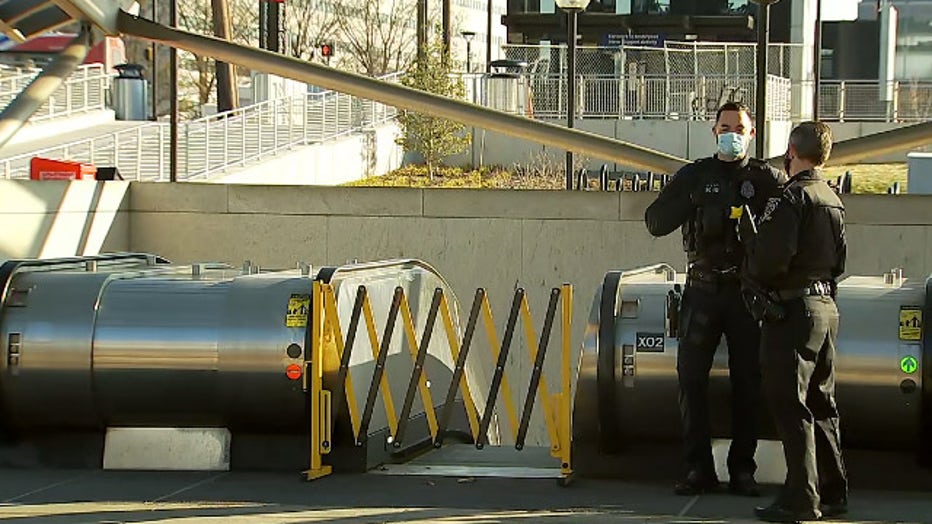 READ MORE: Man tased by Metro Transit Police suing officers involved
Trains are currently "single-tracking" between Friendship Heights and Van Ness stations.
The FBI has released this statement regarding the incident:
The FBI is reviewing an Agent-Involved-Shooting which occurred earlier this morning aboard a Red Line train near Medical Center, Montgomery County, Maryland. One individual was wounded and since transported to a local area hospital for medical assistance.
The FBI takes all shooting incidents involving our agents seriously. In accordance with FBI policy, the shooting incident is under investigation by the FBI's Inspection Division. The review process is thorough and objective and is conducted as expeditiously as possible under the circumstances. As this remains an on-going matter, the FBI has no further comment.
WATCH LIVE ON YOUR MOBILE DEVICE