Man tased by Metro Transit Police suing officers involved
WASHINGTON (FOX 5 DC) - A man who was tased multiple times by Metro Transit Police in June is suing the officers involved for excessive force.
Tapiwa Musonza, 29, says he was defending a juvenile who was being detained on the platform at the U Street station on June 22. An officer approached and eventually tased Musonza multiple times. The officer claimed Musonza was interfering with the investigation and assaulted him.
The charges against Musonza were dropped by the U.S. Attorney's Office, but the arrest remains on his record.
Musonza says since he was tased he has PTSD, trouble concentrating and even had to drop out of a graduate program at the Massachusetts Institute of Technology.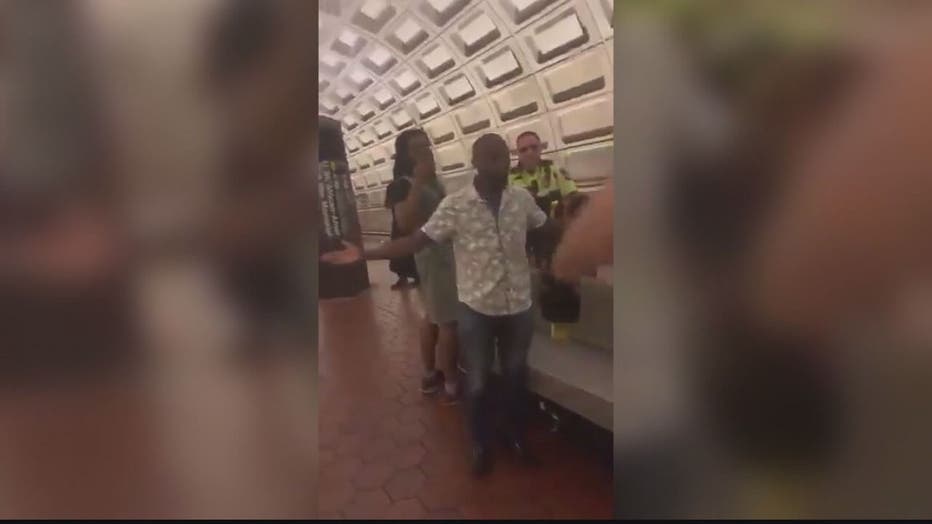 His lawyer, Yaida Ford, says the lawsuit can't fully hold Metro accountable because of a document that guides Metro operations called a compact. Ford says according to the compact Metro can't be sued, just the individual officers.
"As a plaintiff's lawyer I can't sue WMATA and a victim can't have their rights vindicated against the entity that's responsible for training the officers. So the accountability will always be limited," said Ford.
Ford says she's gotten support from some D.C. Council members who are looking at possibly introducing legislation to change the compact as it relates to lawsuits.
A Change.org petition is also collecting signatures in the effort. 
Metro told FOX 5 it can't comment on pending litigation. There is an ongoing review of the officer's actions by the U.S. Attorney's Office.