Fairfax County Police launches first service dog program to support for cops, first responders
FAIRFAX COUNTY, Va. (FOX 5 DC) - Fairfax County Police has launched a new furry and cuddly program. 
Five very good dogs have been assigned to the department's Incident Support Service Section in an effort to help reduce the effects of a traumatic event, including fear and anxiety, for first responders and law enforcement officers.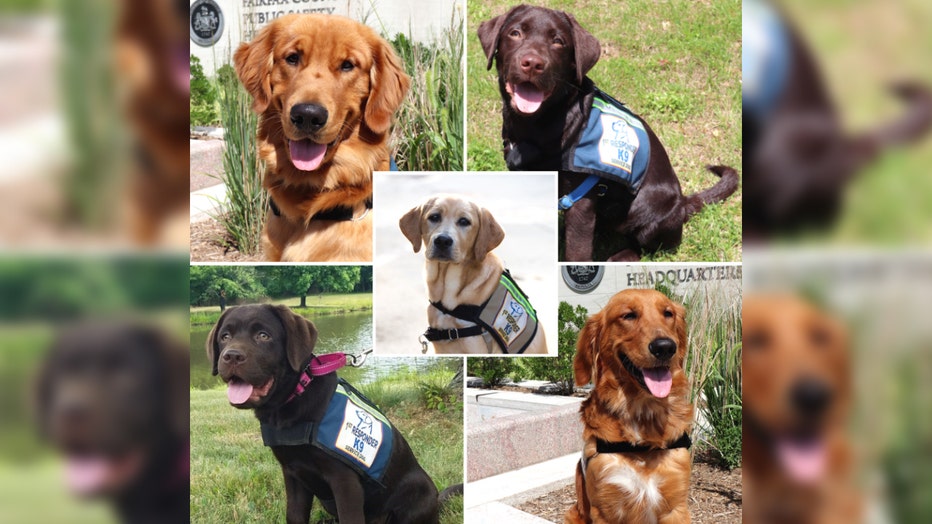 The program is a partnership with First Responder K9 (FRK9), a nonprofit that is not only providing the dogs but also covering costs, including medical care.
Earlier today, the department held a meet and greet to introduce the newest and furriest recruits– police service dogs Jack, Holmes, Lennie, Indy and Sully.
And in case you're wondering, all the dogs were named after fallen officers to honor their bravery and selflessnes. 
Some of the program's highlights include two-year training in order to meet ADA (Americans With Disabilities Act) requirements for service dogs. The brave pups will not only respond to critical incidents on a local level, but if necessary, on a national level as well. 
And when they're not 'pup-trolling' the scene, they'll also play an important role in fostering community relationships with trips to neighborhoods, schools, and local events.