Fairfax County considers updating its cut-through traffic mitigation program
FALLS CHURCH, Va. - There are certain residential roads drivers aren't allowed to turn on during rush hour in Fairfax County. The goal is to mitigate traffic during morning and evening commute times.
However, now there is a new proposal that would allow an exception to the rule so the people who live on those streets can make that turn. Some neighbors like John Waters told FOX 5 either way doesn't make a big difference.
"I'll be honest with you, occasionally I've forgotten when I'm coming up here in the morning and I'm like I'm gonna go ahead and turn anyway. We don't like people to cut through, but I guess honestly we're part of the problem," said Waters.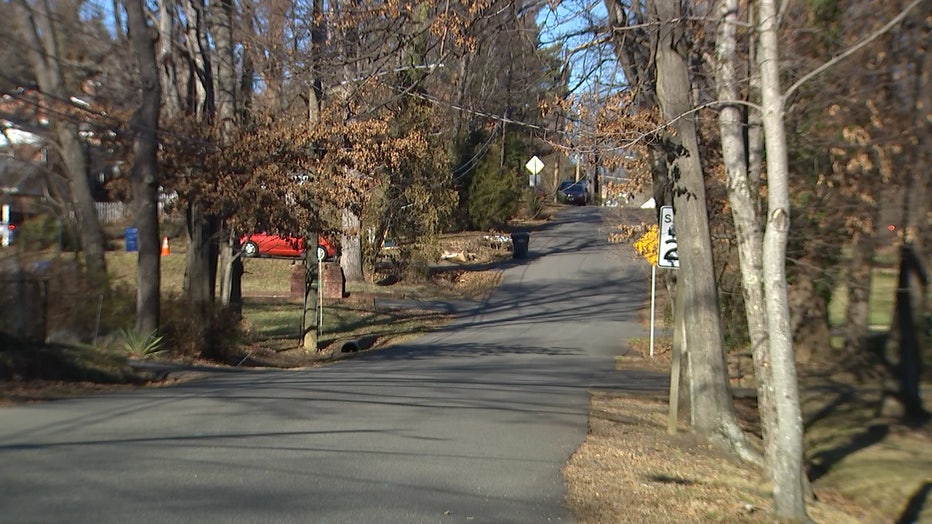 Right now, there are three neighborhoods total in Fairfax County where drivers are not allowed to cut-through during peak hours including:
Carolyn Drive and Nicholson Street in Falls Church
Oxford street and Downing Street in Annandale
Thomas Avenue in Dranesville                                          
In those areas, signs prohibit drivers from making right or left turns off certain major thoroughfares onto those residential streets during rush hour.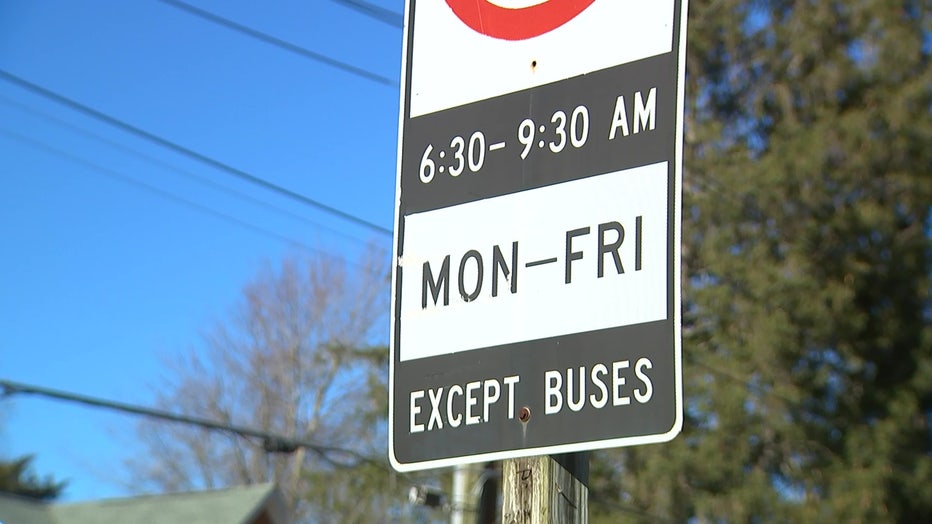 There are five other cut-through mitigation projects being considered:
Dead Run Drive and Carper Street in McLean
Thomas Avenue in Great Falls
Electric Avenue/Williams Avenue/Overlook Street in Tysons/Vienna
Allen Avenue in Falls Church
Hidden Meadow Drive in Chantilly
The Board of Supervisors Transportation Committee is considering allowing residents who live in those neighborhoods to apply for a permit so they can drive through any time during the day without restrictions.
The Fairfax County Department of Transportation said they would most likely give residents a sticker to put on the window of their car to help identify that they're allowed in. Also, this would also require police enforcement.
Residents FOX 5 spoke with say this makes sense because it can be frustrating not having a direct route home.
"It sucks a little bit because I want to turn on my street cause the street is right there and my house is like two houses down from where the street ends," said Abbigale Sisk, Fairfax County Resident.
This new idea will be reviewed and discussed at the Fairfax County Government Building on Tuesday, January 31st at 11 am.