Entries wanted: Virginia Lottery launches 'Thank A Teacher' art contest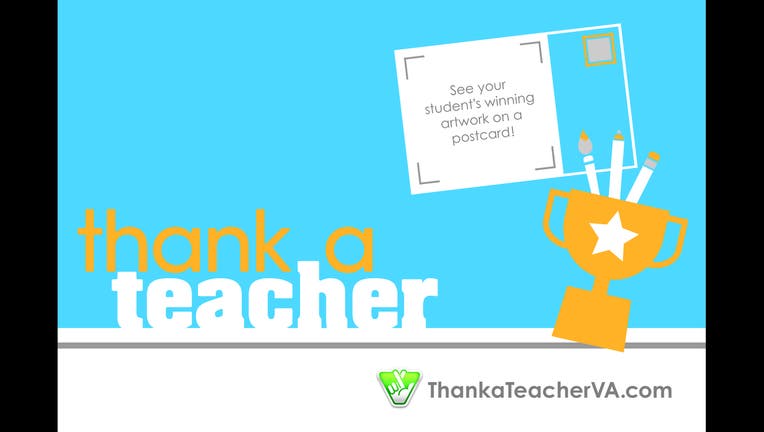 Do you know an amazing teacher in Virginia? Join the Virginia Lottery in saying "thanks" for making a difference for our children and our communities!
In the first two years of the Virginia Lottery Thank A Teacher campaign, students sent more than 70,000 thank-you notes to teachers across the Commonwealth during National Teacher Appreciation Week.
This year, the Virginia Lottery is looking for three student artists to have their artwork featured on those thousands of notes as part of the inaugural Thank a Teacher Art Contest.
So who can enter? The contest is open to K-12 students enrolled in one of Virginia's public schools.
One top-prize winner will be selected from each level: elementary school, middle school and high school. The three winners will not only get to see their artwork featured on the 2018 thank-you notes, but they will also each receive a $150 gift card and win $1,000 for their school's art department!
You can help spread the word about the Thank a Teacher Art Contest and encourage the students in your life to enter! Submissions will be accepted from January 2 through February 2, 2018.
For more information about the contest including official rules, eligibility and entry requirements, visit www.ThankaTeacherVA.com.