Ellen DeGeneres delayed entering White House for award ceremony after forgetting ID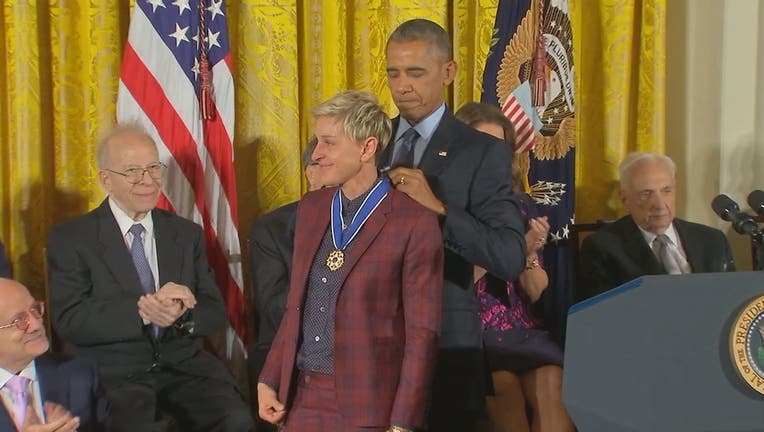 article
WASHINGTON (AP) -- Who says Presidential Medal of Freedom honorees have to bring an ID to get into the White House?
Apparently, the Secret Service does, as comedian Ellen DeGeneres experienced a delay in getting into a ceremony in which she and 20 others were honored with the nation's highest civilian award.
DeGeneres, sitting on a park bench before the ceremony, tweeted, "They haven't let me in to the White House yet because I forgot my ID." She added, "#NotJoking."
Not to worry: DeGeneres made it in time.
President Barack Obama said in honoring her that she has a way of making people laugh at something rather than someone, "except when I danced on her show." Obama also praised her courage in coming out as gay nearly two decades ago.