Electron rocket launches from Virginia Space's Wallops Island facility
WALLOPS ISLAND, Va. - After several weather delays, the second Electron rocket launched from Virginia Space's Mid-Atlantic Regional Spaceport Thursday evening. 
The 59-foot-tall Electron rocket blasted off from Launch Complex 2 just before 6:40 p.m.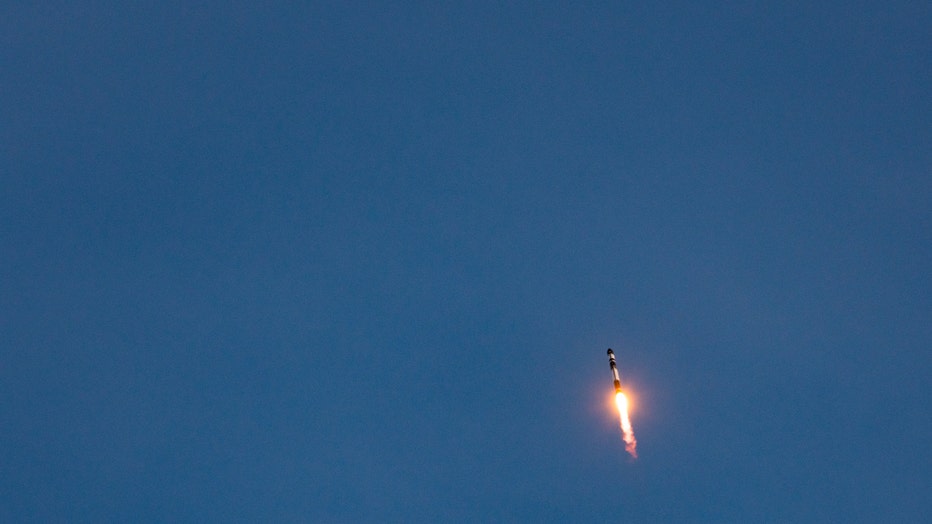 Rocket Lab's "Stronger Together" mission was the second Rocket Lab launch from Wallops Island, following its "Virginia is for Launch Lovers" mission in January. 
"Congratulations to Capella Space and well done to the Rocket Lab team for another flawless launch from Virginia," said Rocket Lab founder and CEO Peter Beck in a statement. "This year, we're really picking up the launch pace so while one Electron was on the pad at Launch Complex 2 for Capella Space, the team in New Zealand has been preparing the next rocket at Launch Complex 1 to enable two launches from two continents within days of each other. Dedicated and responsive space access for small sats is here now, made possible by Electron."
Two Capella Space satellites were successfully deployed to low Earth orbit, Rocket Lab confirmed. 
The launch was visible to some residents along the East Coast of the United States. 
"I'm extremely proud of the NASA team that helped ensure a safe and successful launch operation today," said David L. Pierce, Wallops Flight Facility director in a statement. "Today's launch builds on decades of work supporting the commercial launch industry, and we're proud to have Rocket Lab as a mission partner here in the Wallops complex."
Check out the full launch livestream below: