Elderly dog cries with joy as soldier returns home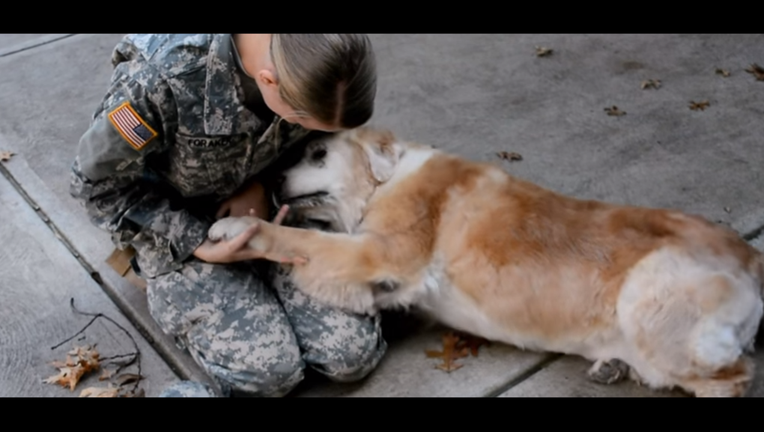 article
Here's a reunion that's sure to melt your heart.
Late last year, 21-year-old Hannah Foraker left her home in Cleveland to go to Army basic training at Fort Sill in Oklahoma. That meant she had to leave behind her beloved 13-year-old golden retriever, Buddy.
When Foraker returned home for two weeks for the winter holidays, the reunion between her and Buddy was incredibly emotional.
"We opened the front door and she came running out and greeted me and my family, but then kind of did a double take and came back to me," Foraker told BuzzFeed. "She was completely overwhelmed and she couldn't even stand up."
Foraker posted a video of the heartwarming reunion to YouTube, and it's quickly gone viral. Watch it for a big smile...