Driver dead after stolen Maserati crashes into cement wall, catches on fire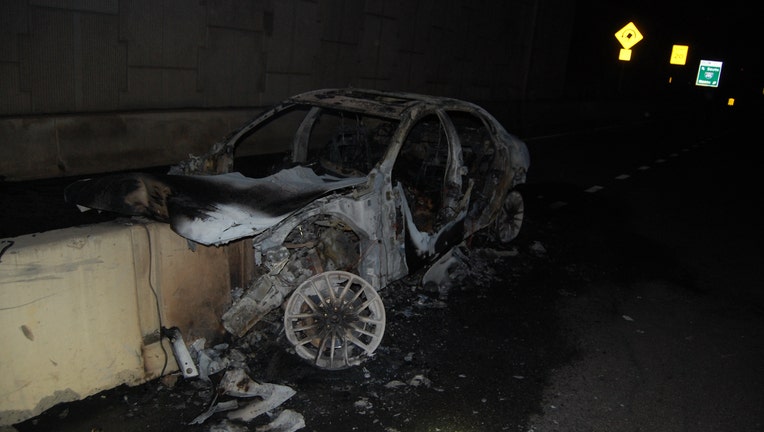 article
FAIRFAX COUNTY, Va. (FOX 5 DC) - A fatal crash involving a stolen Maserati is being investigated in Fairfax County.
The crash occurred around 4:30 a.m. on Friday in the I-495 Express Lanes at Exit 49 for I-66.
A black 2018 Maserati Quattroporte sedan was traveling the wrong way, speeding in the northbound Express Lanes when it struck, head-on, the cement Jersey wall.
READ MORE: Multi-vehicle crash leaves several injured in northwest DC
The impact of the crash caused the vehicle to immediately catch fire. The driver did not survive the crash and the body is being transported to the Office of the Medical Examiner in Manassas.
PHOTO: Virginia State Police
The Maserati was reported stolen in Prince George's County. The driver was the only occupant.
Virginia State Police are asking anyone who may have seen the Maserati driving south in the northbound lanes prior to the crash or has any information on who the driver may have been to please call 703-803-0026 or email questions@vsp.virginia.gov.
READ MORE: 18-year-old killed in deadly I-495 crash in Bethesda
The crash remains under investigation.