Details released on how students will be graded during distance learning
WASHINGTON (FOX 5 DC) - FOX 5 is learning new details on how students will be graded now that classes have moved online.
A directive went out to middle and high school teachers in Montgomery County not to give students a lower grade for the quarter than they had before schools closed on March 13.
Teachers have also been told to do everything possible not to fail students, even if they were failing before.
CORONAVIRUS RESOURCES: Everything You Need to Know
FOX 5 spoke to Scott Murphy, director of the Department of Secondary Curriculum, who sent the directive to teachers.
"The biggest thing right now is just to err on the side of students," Murphy said. "We really want to hold students harmless in their grades."
FOX 5's Lindsay Watts asked if that could send a message that students don't have to take distance learning seriously.
"I hope not," Murphy said. "I think our teachers have been doing an incredible job of reconnecting with their students and making the remote learning experience an engaging one."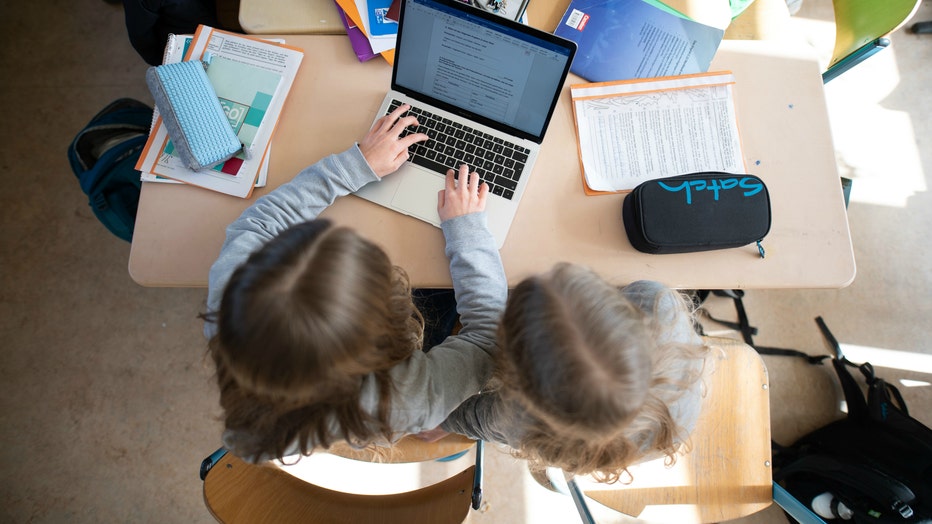 FOX 5 heard about new directives from a concerned educator who said teachers feel pressured to pass students even if they were failing before.
Murphy said he's not sure if teachers feel that pressure.
"Our teachers know our students best and we do want to make sure that we are holding our students harmless in their grades and ensuring that their academic standing is not negatively impacted," he said. "So that probably leads to some pressure, but again, erring on the side of students is where we are today."
It's not just Montgomery County taking this stance.
Download the FOX 5 DC News App for Local Breaking News and Weather
In many Virginia schools, including Fairfax County, teachers have stopped giving grades all together after a recommendation by the state.
"We decided as a school division that we would not be grading any work that is assigned while schools are closed based on the Virginia Department of Education (VDOE) guidance," reads information provided by FCPS.
Students in districts including Fairfax, Loudoun and D.C. public schools will only be able to boost the grade they had before classes went online.
In Prince George's County, a spokesperson says grading will be as usual for the third quarter, but next quarter will be pass or incomplete.