Del Monte recalls nearly 65,000 cases of canned corn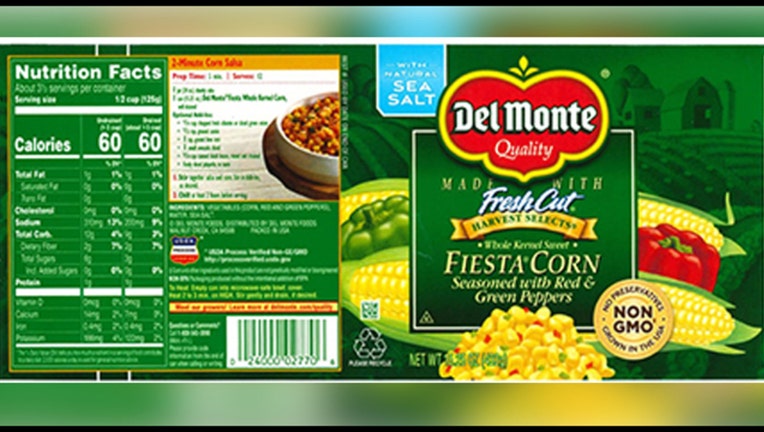 WASHINGTON (FOX 5 DC) - Del Monte Foods announced on Tuesday that it is recalling 64,242 cases of Fiesta Corn Seasoned with Red and Green Peppers that it says were "under processed."
They say the under processing could result in vulnerability to contamination by "spoilage organisms or pathogens, which could lead to life-threatening illness."
The products that are subject to recall are 15.25 ounce cans with the UPC label 24000 02770.
They will be marked with the used by dates:
-- August 14, 2021
-- August 15, 2021
-- August 16, 2021
-- Sept 3, 2021
-- Sept 4, 2021
-- Sept 5, 2021
-- Sept 6, 2021
-- Sept 22, 2021
-- Sept 23, 2021
They were sold in a number of states, including Maryland and Virginia.
Click here for more details regarding which products are subject to the recall.
If you have these products, you can return them to the place of purchase for a full refund or exchange.
If you have any questions, call 1-800-779-7035 Monday through Friday between 9 a.m. and 5 p.m., or by going to the Del Monte website.