Deer on Bay Bridge was 'buck short': CHP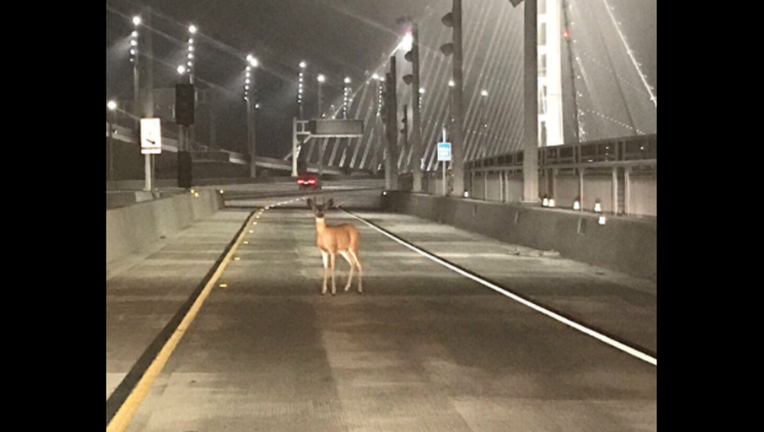 The California Highway Patrol wins the punny award!
An astute officer spotted a deer on the Bay Bridge on Tuesday morning. Not only did the officer take a great picture, the agency tweeted this:
Our research tells us, however, this doe is really a buck.