Deadly car accident prompts safety changes on Lee Chapel Road
BURKE, Va. - Improvements to make Lee Chapel Road safer are taking place right now. 
The road has been a concern for many in Fairfax County over the years, but now more than ever after two teen girls were killed in a car accident earlier this month.
Transportation leaders, county officials, police, and members in the community —  including one father who is grieving the tragic accident of his only child — think changes are long overdue. 
"We used to breathe because of her," said Bahman Haftsavar.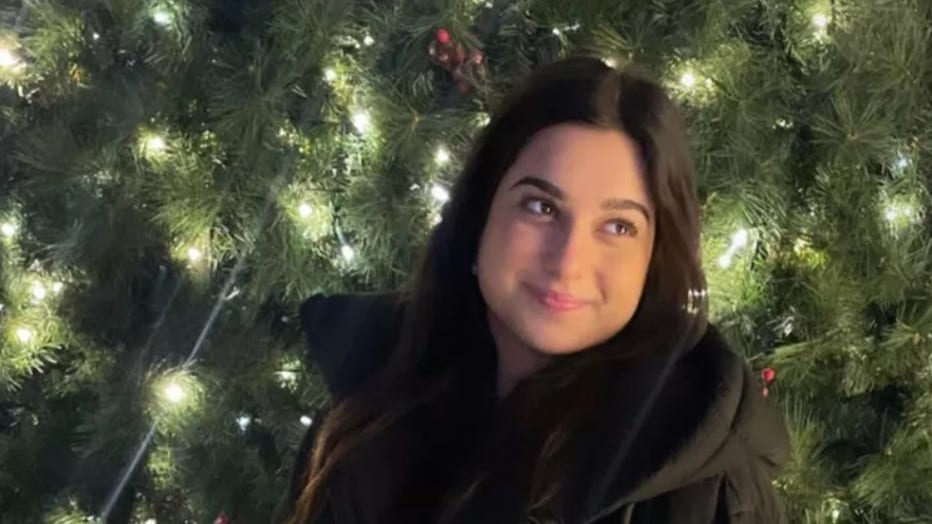 Haftsavar says things will never be the same without his daughter Ariana. 
"She was a very generous person; she had a big heart. She was everything to us, and we are still in a state of shock," he said. 
It's been three weeks since he lost his 16-year-old daughter, who was a passenger in a car that lost control driving north on Lee Chapel Road in Burke.
RELATED: 2 juveniles killed, teen hurt in Fairfax County vehicle crash
Another teenager died at the scene and a third was sent to the hospital.
"It's very clear that we have to do something with this stretch of roadway," said Jeffery McKay, chairman of Fairfax County Board of Supervisors.
Chairman McKay said he's aware of the serious accidents on Lee Chapel Road. 
According to state crash data, more than 200 crashes have happened nearby in the past 10 years.
McKay says the county, along with the Virginia Department of Transportation, is currently working on ways to make the road safer but many in the community are asking "why now?"
"I think why now is, the community is hurting," McKay explained. "I am personally hurting. We lost young people who had bright futures ahead of them. We owe it to them to step in and help."
There are talks of long-term solutions like widening the road but right now the focus for leaders is on what can be done immediately. 
Recently, the county painted white speed bars on the side of the road.
"They've trimmed back some vegetation, put some additional warning signage in place," McKay said. 
READ MORE; Car involved in crash that killed 2 teens in Fairfax County reached speeds of over 100 mph: police
He's also looking to see if the hills that he describes as intense can be removed from the road.
"To be clear, in this accident given the speed of the vehicle and the hills; this vehicle went airborne for quite a period of time," McKay added.
Police said the car Ariana was a passenger in reached speeds of over 100 mph before it left the roadway.
In 2022, 44 people died in car crashes in Fairfax County. There were also 153 pedestrian-involved accidents – 24 were fatal.
Leaders say drivers can expect to see speed cameras through a state pilot program going up very soon.
"I'm not interested in collecting fines from this technology, I'm interested in changing people's driving behavior," McKay said. 
He says this is a collaborative effort. 
McKay wants drivers to slow down on the roadways.
"No road design, no infrastructure improvement is going to prevent a car from going 100 mph to ending up in a fatality or disaster," he said.
People in the community like Haftsavar suggested speed humps on Lee Chapel, but McKay tells us that is not an option at the moment.
"To have speed humps in the county by VDOT's rules you have to be on a road with the speed limit 25 mph or below," McKay explained. 
The speed limit on Lee Chapel was 45cmph but was changed to 40 mph several years ago.
In addition to the road improvements that are coming leaders say drivers can expect to see robust traffic enforcement in the community including speed traps. Police also plan to step up school zone enforcement as well. 
There is a candlelight vigil for Ariana Wednesday evening at South County High School.
Friends of the Haftsavar family started a fundraiser to honor Ariana. To donate click here.