DC's Youth Rehabilitation Services director asked to resign
WASHINGTON - D.C. Mayor Muriel Bowser confirmed Monday, another city director is out. 
FOX 5 was told that Department of Youth Rehabilitation Services (DYRS) Director Hilary Cairns resigned from her position last week.
At a ribbon-cutting event in Southeast D.C. on Monday, FOX 5 also asked the mayor about Cairns' resignation and whether there was any truth to the information shared that Cairns was forced to resign.
"I asked for her resignation. There's truth there," Mayor Bowser responded. 
When asked why, Bowser said it's because she thinks that we "need some new leadership at the agency." But she wouldn't go into further details. 
Cairns confirmed to FOX5 that she was asked to resign on Feb. 3, due to Bowser moving in a different direction. Her resignation took effect on Feb. 10.
DRYS runs programming for troubled youth in the District and is also responsible for the custody of young people within the city's juvenile system, and the rehabilitation of those young people.
A statement from the Mayor's office reads: "We thank Director Cairns for her service and we are also grateful for Director Clarence "Trey" Stanback for stepping up to lead the Department of Youth Rehabilitation Services. Anyone interested in serving young people in D.C. and supporting their families and communities is welcome to apply to lead DYRS at mota.dc.gov."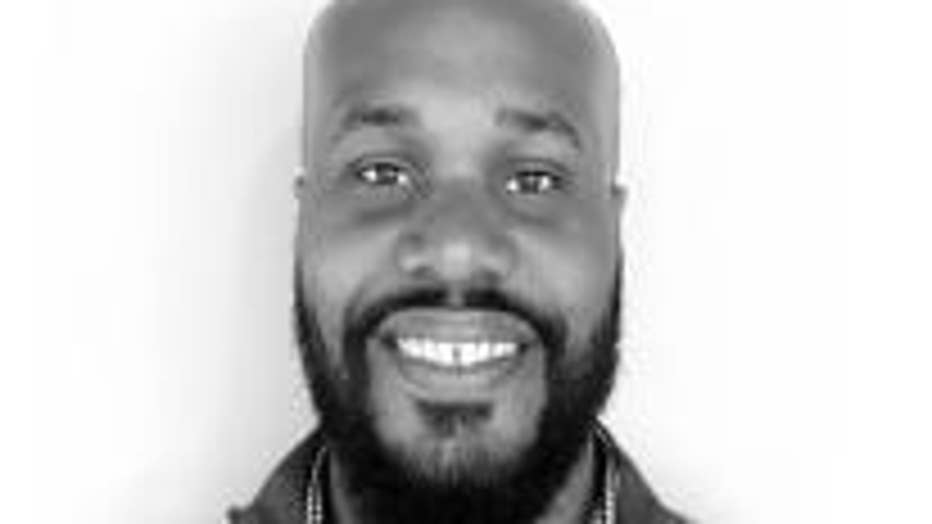 Trey Stanback, Interim Director of the Department of Youth Rehabilitation Services
"To remove Hilary is unconscionable," said Sandra Seegars with the Concerned Residents Against Violence.
During a virtual Recreation, Libraries and Youth Affairs Committee performance oversight hearing held Monday, Seegars said Cairns' resignation was done for no apparent reason except that they are moving in another direction. 
"Hilary was already moving in the right direction," Seegars said. "She was hired 18 months ago." 
Committee Chair Councilmember Trayon White also expressed his concerns with Cairns' resignation coming days before the oversight hearing could be held.
D.C. Mayor Muriel Bowser selected Hilary Cairns to lead DYRS in 2021. According to her profile, the city credits Cairns with "leading the creation of the city's diversion program" and with working on "initiatives to decrease juvenile justice and child welfare involvement" in her previous role with the Department of Human Services before being tapped to lead DYRS.
This change comes as D.C. crime has come under the spotlight.
Just last week, Congress members in the House took a historic vote to overturn the city's criminal code rewrite, with some lawmakers agreeing with the mayor's concerns. The mayor previously noted, while discussing juvenile crime and the criminal code overwrite, that she felt policies that reduce penalties send the wrong message.
The criminal code overhaul does not address juvenile crime.
READ MORE: Mayor Bowser proposes changes to DC's controversial criminal code
D.C. Mayor Muriel Bowser and Police Chief Robert Contee III also previously raised concerns that juvenile offenders were being released too easily regarding the rise of youth-involved carjackings over the past couple of years.
According to D.C. Police data on carjackings, about 75% of carjacking arrests between Jan. 1 through Feb. 13, involve juveniles. At least 71 carjackings were reported during that time.
D.C. Police also previously shared the juvenile arrest data below with FOX 5. It shows the number of juveniles arrested in 2022 is lower in several categories than the number of young people arrested in 2019. Firearm offenses is one particular category where arrests grew since 2019.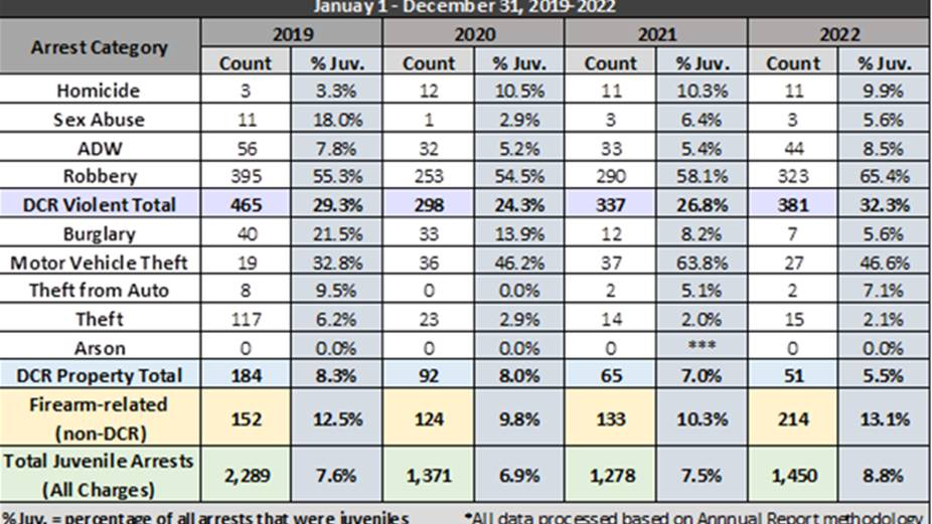 In the Monday virtual hearing, Councilmember White asked a Georgetown expert about the two narratives: D.C. is too lenient on crime – and that incarceration has not been a productive tool. The director answered that he believes arrests, "do correlate to true crime in the District of Columbia when it relates to young people."
"Prior to the pandemic, we were arresting far too many young people for misdemeanors that really corresponded to formative adolescent behavior rather than actual true crime. So, what you've seen during the pandemic with further declines in youth arrests is that we're starting to focus on serious behavior rather than criminalizing adolescents," said Eduardo Ferrer, policy director for Georgetown's Juvenile Justice Initiative.
FOX 5 reached out to Hilary Cairns for comment. She has not responded yet.