DC police release composite of 3-month-old kidnapped 34 years ago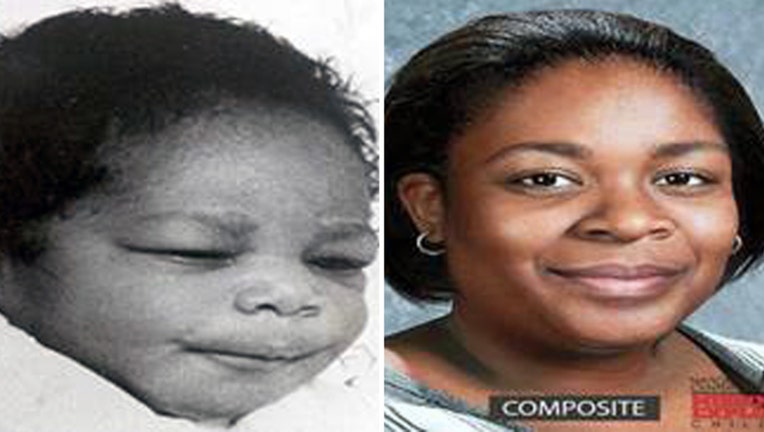 article
WASHINGTON - DC police have released a composite sketch of what a 3-month-old girl who was kidnapped 34 years ago would look like now.
Authorities say April Williams was just a baby when she was snatched from her mother's arms at a bus station in the 1200 block of New York Avenue, Northwest near downtown on Dec. 2, 1983.
Officials said the suspect identified herself as Latoya, but could also go by Rene or Rene Latoya. Investigators said the suspect could have a sister named Latisha or Natisha and could have an astrological sign of a "Leo."
The suspect was described as a young female with a slim build, standing about 5 feet 3 inches tall with spots on her face. Detectives said the suspect also had her ears pierced with two holes in each ear.
Williams had a notable birthmark on the top of her left wrist in a straight line, according to investigators.
The National Center for Missing and Exploited Children released a composite of what she would look like now.
Anyone with information that could aid detectives in their investigation was urged to call DC police at (202) 727-9099.