DC Mayor announces new OUC director
WASHINGTON - D.C. Mayor Muriel Bowser announced Friday that Heather McGaffin is her new nominee to lead the Office of Unified Communications.
The OUC is the agency that handles the District's 911 call center.
"I've worked in 911 since I was 22 years old. It's when I took my first time on one call. I remember that call, I remember the thousands after that call," McGaffin told FOX 5. "I have had the ability to work in multiple centers across this nation both internally and as a support, helping to restructure. I've worked here at OUC through two administrations, and we have work to do, and we're going to do that work. And we're going to be strong in the work that we do and remain transparent and accountable in that work," 
McGaffin's nomination comes about two months after Mayor Bowser pulled Karima Holmes from the running following a showdown with the D.C. Council.
Holmes joined the agency in 2015 but stepped down in 2020 amid scrutiny from public safety advocates and city leaders. Much of that scrutiny had to do with 911 call-taker mistakes being uncovered where the errors also lead to delays in service. In some cases, people died.
With support from colleagues, the council's previous Judiciary and public safety chair refused to hold a confirmation hearing for Holmes after the mayor renominated her for the director position. The mayor pulled Holmes' nomination in early December, promising a nationwide search for a new leader.
Mayor Bowser repeated her support for Holmes before announcing three new cabinet picks, including McGaffin. The union representing the city's 911 call-takers had also supported Holmes.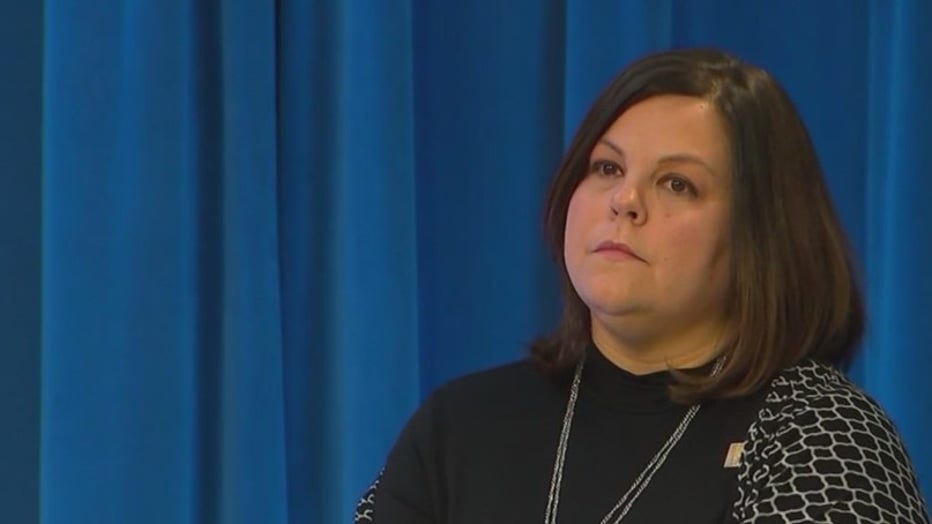 The mayor says Heather McGaffin joined the OUC in 2020 as the chief of special operations and investigations. She was promoted to deputy director in February 2022. Before then, she worked for about five years as a national public safety firm consultant. In 2005, officials said she began work as a Calvert County 911 call-taker. At age 16, she worked as an EMT.
RELATED: DC top brass rallies for OUC nominee Karima Holmes
FOX 5 asked the mayor how this nomination helps build trust when she chose someone from within instead of looking elsewhere. Especially since OUC has been under a microscope for the past year.
"I've had an opportunity to talk to people who are inside the agency, outside the agency, and people who have questions about the agency. And what they want is a person who knows 911 from the inside and out, from dispatching calls to training staff to supporting staff and even if it's necessary to discipline staff, and that is the leader we have in Heather," Bowser said. 
The mayor would not answer how many people were interviewed for the role.
Asked what accountability would look like for those call-takers found to be making repeated mistakes, McGaffin said that's a conversation that needs to be had.
Public Safety Advocate David Statter, who has been flagging call-taker errors these past several years, criticized McGaffin's remarks referring to OUC as already transparent.
RELATED: Hearing set to address 911 call center issues in DC
"I give Heather McGaffin a chance to prove herself and I wish her well, but I am concerned that the mayor is happy with status quo, taking an internal candidate," he said. "Also taking someone who's never led a big city 911 center. This is the same thing they had before with Karima Holmes."
An OUC spokesperson told FOX 5 the agency is excited about Heather McGaffin's nomination and is confident in her ability to lead, given her biography in public safety.
"OUC is a crucial agency and strong leadership at its helm is vital to our city's public safety," said Councilmember Brook Pinto, the D.C. Council judiciary and public safety chair. "When District residents call in an emergency, they should have complete faith that help will arrive in a timely manner at the right location. We need a Director who is committed to delivering on that expectation and laser-focused on reducing mistakes and increasing training. I look forward to meeting with Acting Director McGaffin and conducting a comprehensive confirmation process to ensure we are aligned in those goals."
McGaffin has 180 days to satisfy the residency requirement for this position.