DC eagle pair lays first egg of season at National Arboretum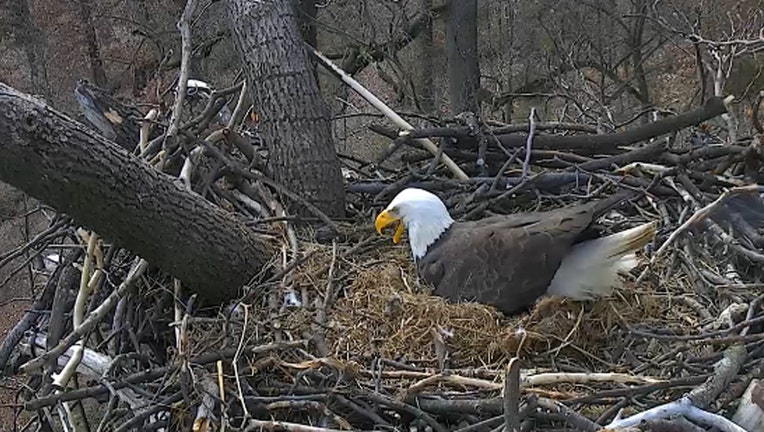 article
WASHINGTON - (AP) -- An eagle egg has landed at the National Arboretum.
Media outlets report that eagle parents Mr. President and The First Lady welcomed the egg to their nest Sunday evening.
The eagle couple raised two eaglets -- known as Freedom and Liberty -- last year. They also raised one eaglet in 2015.
The American Eagle Foundation says the new egg will be called DC4 and will hatch in about 35 days. It's possible that DC4 could be joined by other eggs in the next few days.
Those interested can watch the eagle family on dceaglecam.org. The foundation says the DC Eagle Cam had more than 60 million views during the first five months the camera was live in 2016.
© 2017 The Associated Press. All rights reserved. This material may not be published, broadcast, rewritten or redistributed.