'You make it too easy to foster': DC couple charged with animal cruelty after stealing, selling foster dogs
BETHESDA, Md. (FOX 5 DC) - A married couple from D.C. are facing charges after being accused of dognapping a canine and its seven puppies, and trying to sell the puppies. 
D.C. police said Zenobia Fisher began fostering Godiva and her then five-week-old puppies from the Humane Rescue Alliance (HRA) back in August.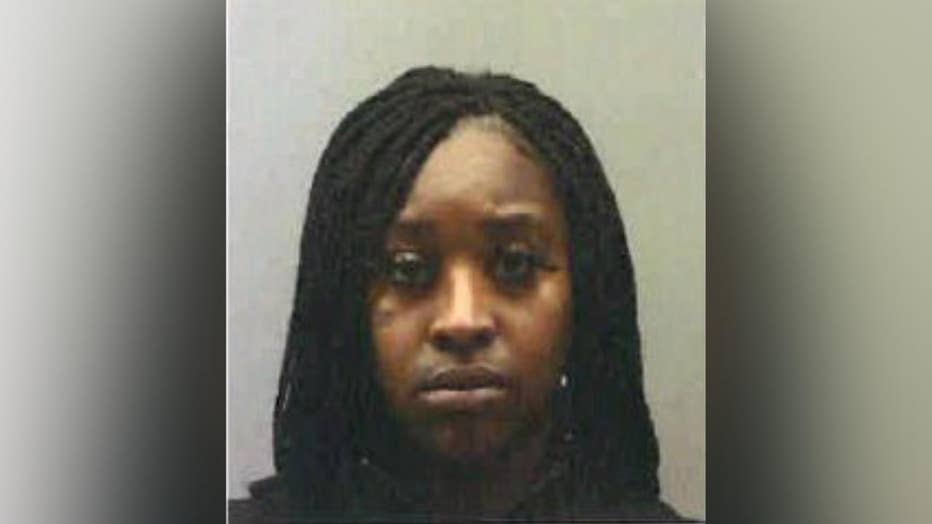 Zenobia Fisher, 30, of Northwest, D.C. (Credit: Court Documents)
Authorities believe she and her husband Alphonso Allen sold at least four of the puppies.
According to court documents, Fisher first fostered a rabbit from the HRA in early July, but HRA officials say Fisher broke its fostering rules and never checked in with updates on the animal after fostering it. The documents say, then in late July, Fisher reported to the HRA that the rabbit had died after being fed avocado.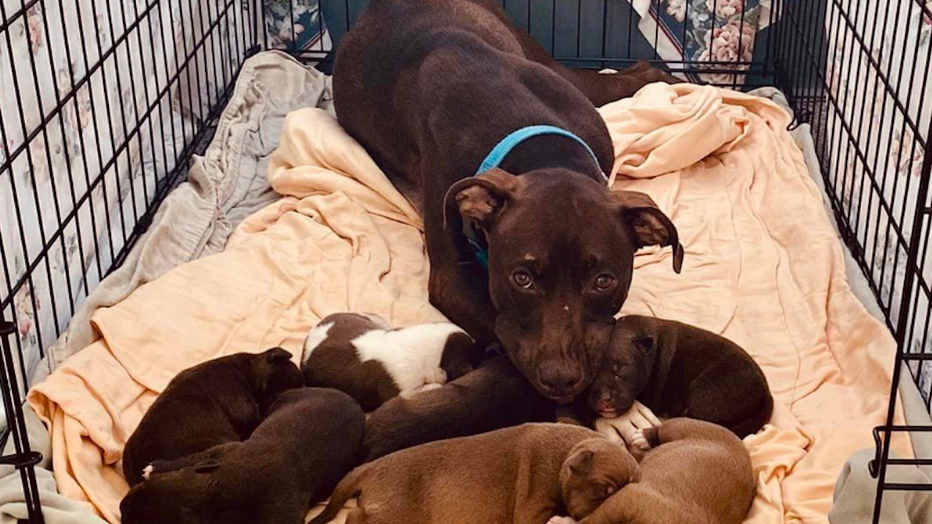 As a result, the HRA "red listed" Fisher, meaning she would not be able to foster again in the future. During the phone call informing Fisher of the decision, court documents claim, that Fisher told the HRA, "you make it too easy to foster. I will come back in under a different name and identification and foster again."
The court documents in August, Fisher went to the HRA and used a fake name and address to foster Godiva and her seven small puppies. After fostering the dogs, the facility says it did not hear back from Fisher again.
READ MORE: Reward offered for information on puppies stolen from DC foster home
Officials said later in August, the HRA received a call about an abandoned dog that was tied to a fence several blocks away from Fisher's house. According to the veterinarian who checked Godiva, her body was in bad condition, she had dandruff, and was underweight when she was found.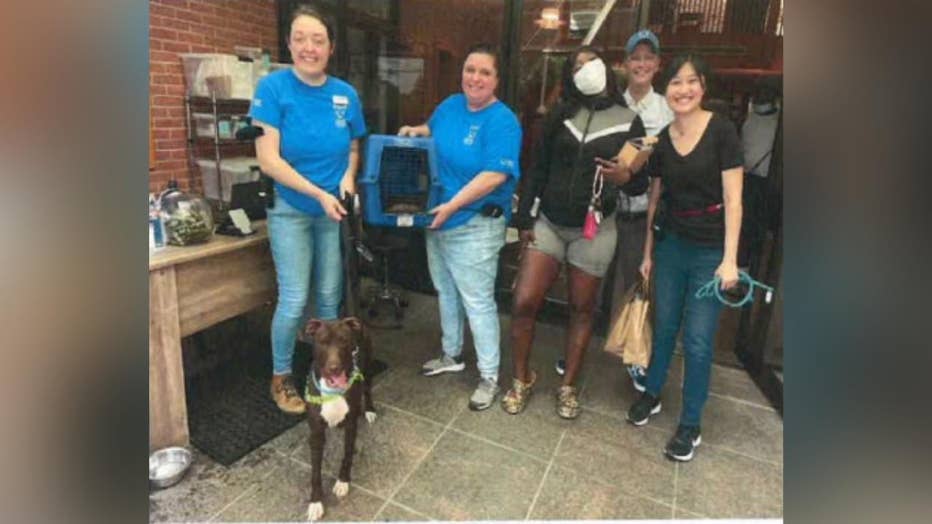 That prompted humane law enforcement officers to conduct a search and seizure warrant at Fisher's listed address along 4000 block of North Capitol Street in Northwest, D.C. on September 10. During the search officers found one of Godiva's puppies, along with Fisher's fostering paperworks and other materials provided by the HRA.
During the course of the investigation, officers obtained a photo of Fisher, Godiva, and the HRA staff on the day that the dog was fostered, and named Fisher as the suspect in the case.
The court documents reveal that investigators also obtained footage from Fisher's apartment complex, showing her walking Godiva.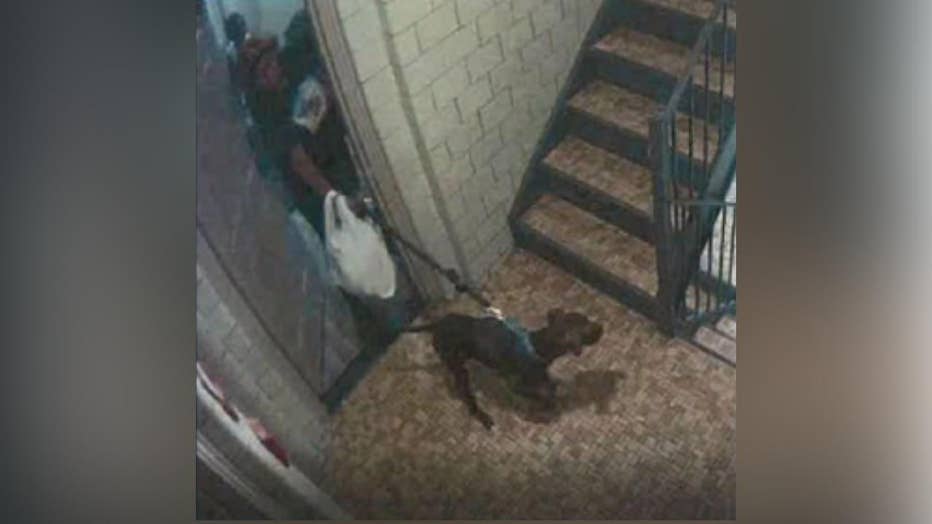 After the HRA released a press release about the missing puppies, investigators were alerted to three individuals who said they bought puppies from the suspects.
The individuals informed that on separate occasion they purchased puppies from a man who identified himself as "Al" or "Allen."
With the help of one of those individuals, investigators learned that man was Alphonso Allen, and that Allen and Fisher are married.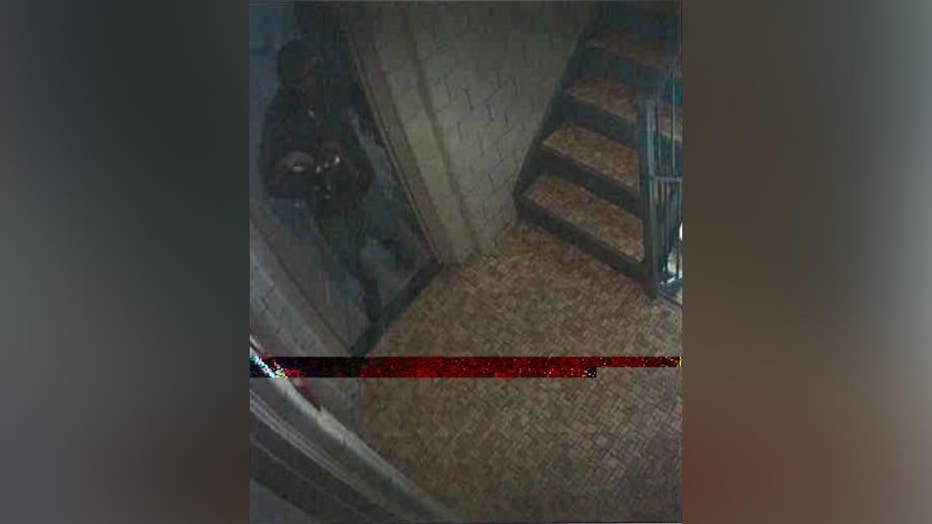 Surveillance footage from Fisher's apartment complex shows Allen exiting the building carrying two puppies on the day of one of the sales. Further footage from outside the building, shows Allen showing the dog to the individual who was a prospective buyer.
The three individuals were not acquaintances of Allen or Fisher, and only knew them as a result of attempting to purchase the puppies.
Fisher and Allen were then arrested Tuesday and charged with second-degree theft and animal cruelty following a joint investigation by the Humane Rescue Alliance and D.C. police.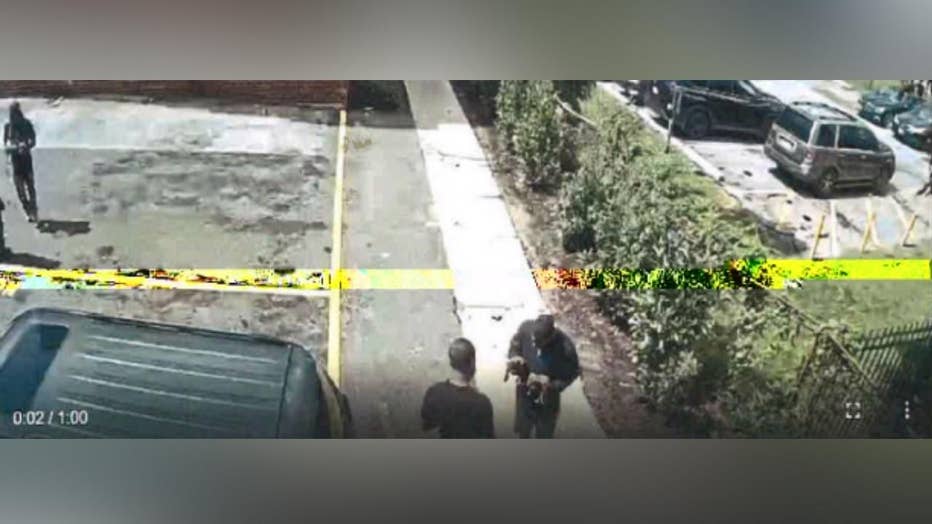 Five of the missing puppies have since been recovered, while two remain missing.
The Humane Rescue Alliance is offering a reward of up to $7,500 for information confirming that the remaining puppies are safe. All tips can be anonymously reported to HRA at 202-723-5730.