DC Cold Emergency Alert in effect; bitterly cold air sweeping across much of US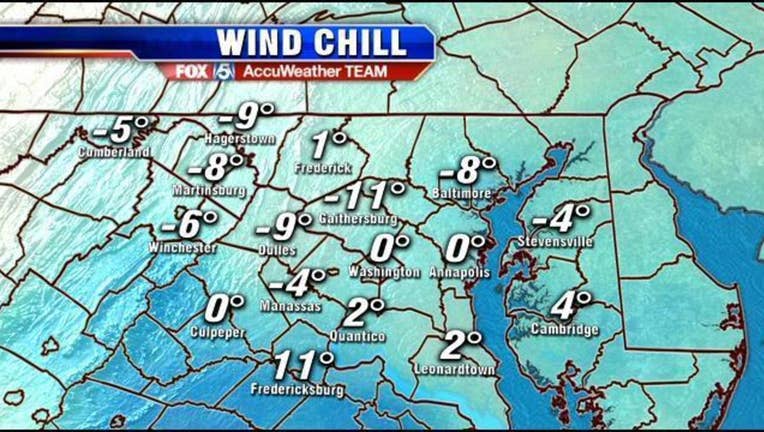 article
WASHINGTON (AP) -- Bitterly cold air is blowing across much of the U.S., dropping temperatures in many areas into the single digits and leading weather monitors to issue wind chill advisories and politicians to plead with residents to check on their neighbors.

A National Weather Service wind chill advisory for much of the Northeast for Wednesday into Thursday warns of "dangerously cold air" with strong winds that could result in frostbite if people don't put on their scarves, hats and gloves.
The blast of arctic air that's blanketing most of the country prompted schools to close or delay openings from Alabama to the Dakotas. The National Weather Service said already cold temperatures in the region dropped to the mid-teens early Wednesday and were expected to fall to the single digits in many areas.

MORE INFO: http://dhs.dc.gov/page/information-about-cold-emergency-alerts
The Associated Press contributed to this report.