DC AG Brian Schwalb urges feds to address health and safety risks associated with gas stoves
WASHINGTON - D.C. Attorney General Brian Schwalb, along with 11 other attorneys general, are calling on the Consumer Product Safety Commission to address health and safety concerns associated with gas stoves. 
They issued a letter Monday calling on the CPSC to develop performance standards for gas stoves, including mandatory ventilation mechanisms.
"District residents are entitled to carry out everyday tasks like cooking without risk to their health and well-being," AG Schwalb said in a statement. "Gas stoves emit air pollutants that put people – particularly children – at risk of asthma and other respiratory illnesses. Along with other State AGs, I urge the CPSC to develop uniform performance and ventilation standards for gas stoves and to increase consumer awareness about the health risks these appliances pose."
According to data provided by Schwalb's office, gas stoves are used in about 40% of the homes in the U.S. They emit air pollutants like carbon monoxide, nitrogen dioxide, and particulate matter that's been linked to respiratory illness, cancer, and other health conditions that have been deemed unsafe by the EPA and the World Health Organization. 
A recent study that appeared in the American Journal of Respiratory and Critical Care Medicine shows children who live in a home with a gas stove are 42% more likely to experience asthma symptoms. A recent peer-reviewed paper found that roughly 12.7% of childhood asthma in the U.S. can be attributed to gas stoves, the AG's letter states. 
In addition to the health effects on children, Schwalb and the other attorneys general say the issue is also an equity and environmental justice one. 
"Pollution from gas stoves often has a disproportionate effect on households located in underserved communities, especially low-income households," the letter reads. "In the District of Columbia, for example, children living in Wards 7 and 8 (neighborhoods afflicted with poor housing conditions, including inadequate ventilation) have higher asthma rates and higher asthma hospitalization rates than children living in higher income areas of the District."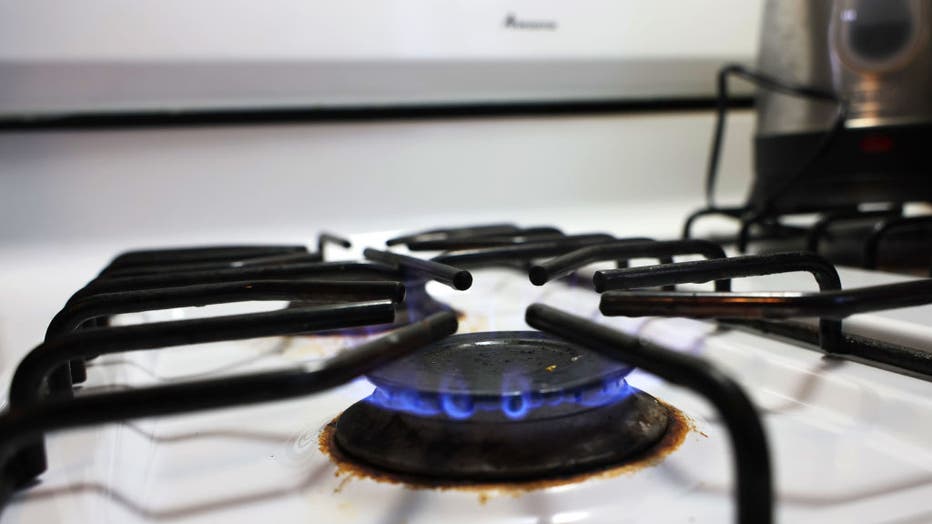 The attorneys general are also asking the CSPC to increase consumer awareness of the health hazards associated with gas stoves by requiring warning labels on them. Thus, allowing them to take steps to protect themselves. 
Maryland's Attorney General Anthony Brown, and New York's AG Letitia James signed off on the letter. Read it in full below: