DC AG Brian Schwalb visits Ward 8
WASHINGTON - D.C.'s Attorney General Brian Schwalb is on a citywide tour meeting with different wards – getting to know their concerns, challenges, and what more needs to be done to create safer communities.
The AG's Office says they are listening to the community with this District tour.
Schwalb stopped by the Bellevue neighborhood of Ward 8 to meet residents Tuesday, and get a sense of their needs.
The meeting inside the neighborhood library started with the AG making a couple remarks on gun violence and juvenile crime, before opening up the floor for people to ask questions, and voice their concerns.
Ward 8 Councilmember Trayon White was also present at the meeting where residents were able to address slum lords, talk about tax enforcement, and vacant properties — in addition to the ongoing crime.
The AG says public safety in the District is a priority but made sure to clarify the role of his office is to prosecute crimes committed by juveniles and some misdemeanors by adults.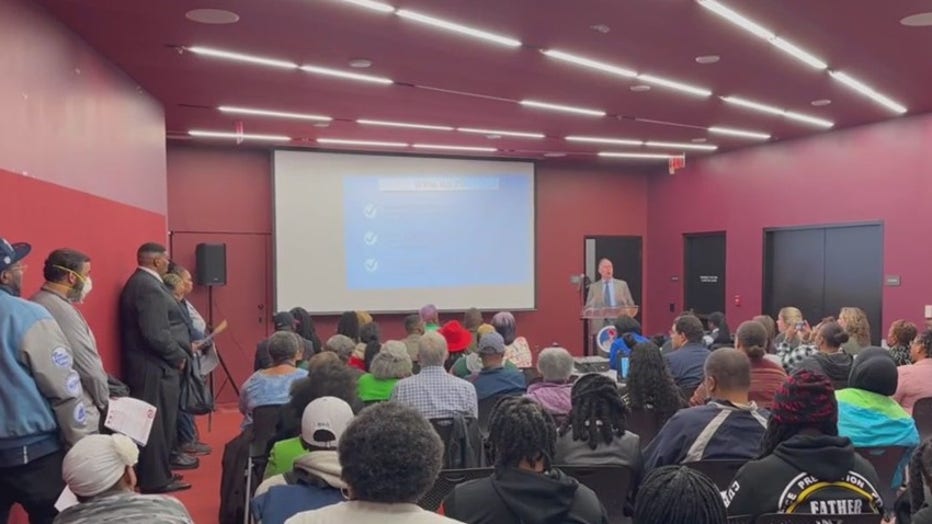 Some neighbors who attended the meeting say it was informative, but they need more action and less talk because the crime is just too close to some of their doorsteps.
"The crime in Ward 8 is just absolutely ridiculous," said Terri Seeney, a local resident. "All the alcohol, tobacco stores, they're popping up more than the liquor stores. The liquor used to be a thing … The crime is just absolutely off the chart. The street that I live on, it's a nuisance thing with one family – a lot of shootings."
"There's a lot of nuisance crime, and it seems as if there is a catch and release policy," added Yvonne Smith, another Ward 8 resident. "So, I'm living in neighborhoods where I don't feel comfortable walking down the block or going to the store because of all the shoot 'em ups or whatever else…"
During the meeting, AG Schwalb acknowledged that people are living in fear of gun violence. He said, "kids are particularly hurting right now."
He went on to say that his office holds young people accountable but also added that the government can't do it by itself. The AG reinforced the need for taking a community approach.