DC 911 center took four minutes before sending help to fatal fire: docs
WASHINGTON (FOX 5 DC) - A delay in sending help to a fatal fire on Kennedy Street NW is causing an uproar within the D.C. police and fire departments.
Documents obtained by FOX 5 show the 911 center was told by officers on the scene that people were trapped inside a burning building but it took dispatches four minutes to get help out the door.
The officers heard the cries for help coming from the building and spoke directly with the 911 center over their radios — a delay that has infuriated first responders in the city.
RELATED: DCRA, DC Fire and EMS knew of hazardous conditions inside DC row house prior to fire that killed boy, man: sources
"It's unconscionable," said Dabney Hudson, president of the Firefighters Union Local 36. "It just doesn't make sense. Here we have someone with a direct line to communications — someone who understands public safety... understands what they need — is given all the correct information to process the call." 
A document provided to FOX 5 by the Office of Unified Communications shows the first call from an officer on the scene came in at 9:36:16.
Fifty seconds later a dispatcher created the event in the dispatch queue, but the units in the firehouse were not told to move, according to the document, until 9:40:17 — four minutes and one second later.
The national standard to dispatch calls is within 60 to 90 seconds.
A spokesperson for the Office of Unified Communications blames the delay on getting information over the police radio rather than from a phone call to 911.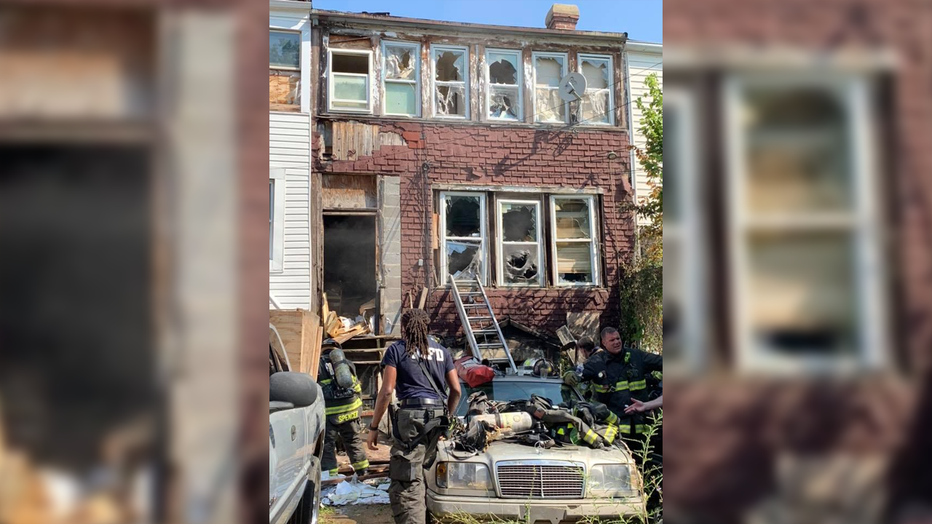 "Quite frequently when units arrive on scene people are asking what took so long. Why did it take you guys so long to get here?" said Hudson, "Those are things that are out of our control but when the public has an emergency those are times they are waiting on scene, that's the time we can't make up".
As those minutes ticked by the D.C. officers were trying to get into the building to save Fitsum Kebede, 40, and Yafet Solomon, 9, but they didn't have the tools to get through a steel barred door.
A report filed by a D.C. police officer in March and shared with DCRA and the DC Fire Marshals Office said the building had numerous fire code violations and no smoke detectors. The officer also noted it was not zoned to be a rooming house.
Hudson says dispatch times have been an on-going problem. 
"You know we are in the business where seconds count and the men and woman of the department work their hardest every day to get to incidents like this as fast as they can and try to make a difference and when we are hampered by processing calls — it puts us behind the eightball when we respond to these incidents," said Hudson. 
RELATED: Criminal investigation launched after man, boy die in Northwest DC fire
The D.C. government has hired an auditing firm to investigate why Inspectors from DCRA and the fire marshals office never got inside the building. A criminal probe is also underway.
Four people have been placed on administrative leave — two from the fire marshals office and two from DCRA.