Couple fashions DC shower map from thousands of pennies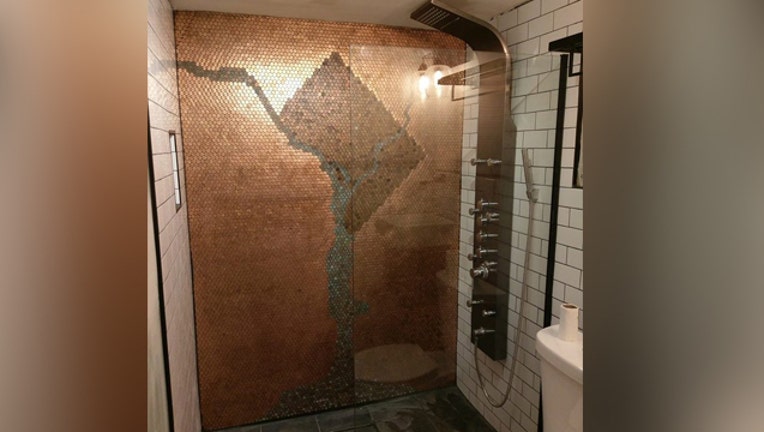 article
WASHINGTON - A D.C. couple is making waves online.
Matt Separa and Andrea Peterson are celebrating their new hometown with a wall of pennies in their shower – approximately 10,000 of them, according to DCist.
Matt Separa's post featuring the pennies had hundreds of Likes and dozens of retweets.
It even drew the attention of D.C. Mayor Muriel Bowser.
According to DCist, Peterson – a former Washington Post reporter – picked up the pennies in boxed rolls, and then began the laborious process of gluing and waterproofing them.
Additional details are available on the DCist.com.