Construction worker struck and killed, others injured after crash in Hagerstown: police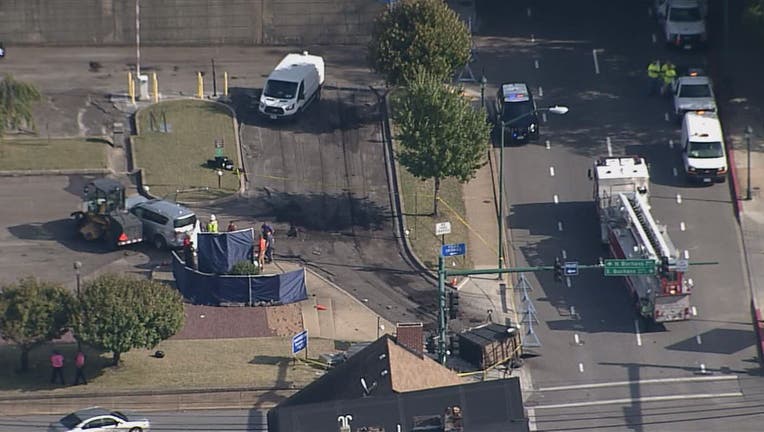 HAGERSTOWN, Md. (FOX 5 DC) - A construction worker is dead and another is injured after a crash in Hagerstown Thursday afternoon.
Police say at around 1:14 p.m., two construction workers were struck in the parking lot of the Hagerstown Police Department on W Washington St. and N Burhans Blvd. after a two-vehicle crash in the area. 
According to police, an SUV was traveling northbound on N Burhans Blvd. when it collided with a Toyota pickup truck traveling eastbound on W Washington St. in the intersection. 
The crash sent the SUV into the police department parking lot where two construction workers were working, striking both workers. The SUV also struck a construction vehicle in the parking lot with a worker inside, police say.
One construction worker was pronounced dead at the scene. The other worker was transported to the hospital with non-life-threatening injuries. 
Police say the driver of the SUV was also taken to the hospital with non-life-threatening injuries. The Toyota driver was not injured during the crash. 
Police are currently at the scene investigating. A preliminary investigation reveals that one of the vehicles may have run a red light.