Community leaders call for cease-fire between neighborhood gangs after 3 kids shot
WASHINGTON - Community leaders in Ward 4 want gang violence and neighborhood feuds to end — immediately! 
Within the past two weeks, three kids were struck by bullets in the area, and Councilmember Janeese Lewis George is fed up.
Lewis George responded to the shooting that happened at 14th street and Peabody Wednesday, and felt the pain of the 6-year-old girl and 9-year-old boy suffering from gunshots wounds. 
She wants to send a message to the people firing the guns, so on Friday the Ward 4 council member hosted a press conference in front of the "I Love Kennedy Street" mural at Georgia and Kennedy NW streets to call for a cease-fire to end the rampant shooting.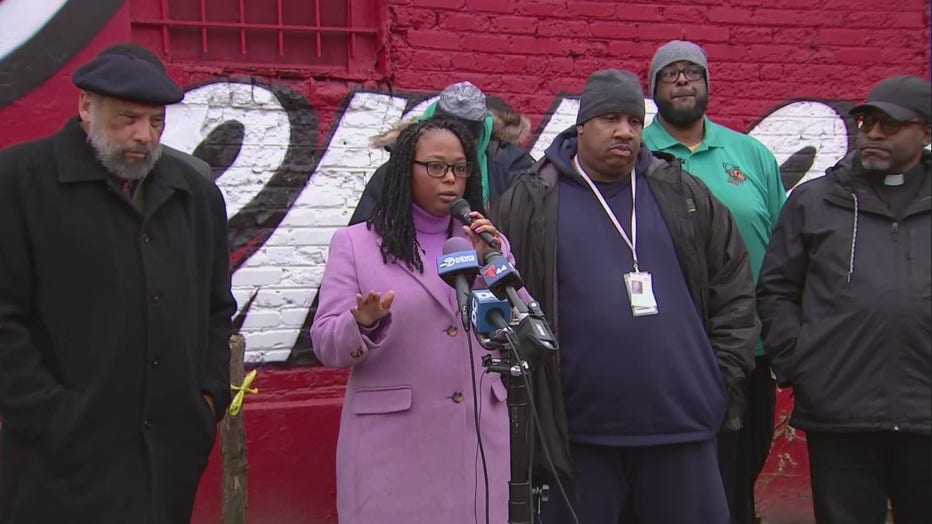 The majority of gun violence in Ward 4 stems from conflicts between neighborhood crews and gangs, according to a statement from the council member's office. 
READ MORE: DC neighborhood leader calls for more police patrols after 2 children shot in Brightwood
Local leaders with deep community ties spoke openly to the offenders during the press conference, and asked them to put the guns down and restore the peace.