Children's National Hospital opens drive-up COVID-19 specimen collection, testing site
WASHINGTON (FOX 5 DC) - Children's National Hospital has launched a drive-up and walk-up location where pediatricians and primary care doctors in the D.C. region can refer pediatric patients for novel coronavirus specimen collection and testing. 
Children's National officials announced on Monday that doctors can refer children to young adults up to age 22 for specimen collection and testing, making it the first site of this type to open in the District.
Download the FOX 5 DC News App for Local Breaking News and Weather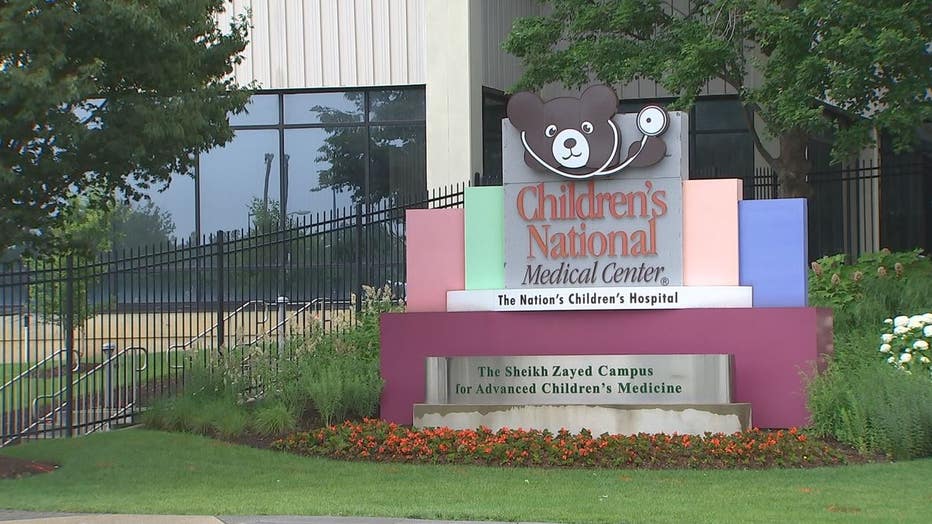 Children's National says, in part, "community pediatricians are referring patients who are either at an increased risk for developing severe symptoms due to the child's underlying medical condition or because the child has an immediate family member who is in a high-risk category."
After testing, the hospital says the specimens are sent offsite to the program's laboratory partner, Quest Diagnostics, for analysis.
In a news release, hospital officials say the site location was donated by Trinity Washington University.
Click here for more information
"Parents and families should feel reassured coming into this site, number one because we wanted to make sure that it was close to Children's National and it's well protected in order keep the drive-thru sites safe," Dr. Joelle Simpson told FOX 5. "And as Children's National staff we have thought about just kids being in this environment so we use the techniques we use in the emergency departments and through our hospital system to make kids feel comfortable."
LIVE: Interactive map tracks global spread of COVID-19