Chemical spill at Manassas recycling company causes hazmat incident
MANASSAS, Va. - Authorities say a chemical spill at a Manassas recycling company prompted a hazardous materials incident response Friday.
Download the FOX 5 DC News App for Local Breaking News and Weather
The incident happened at around 6:20 a.m. at Republic Services, a recycling and waste disposal company, in the 7900 block of Notes Drive.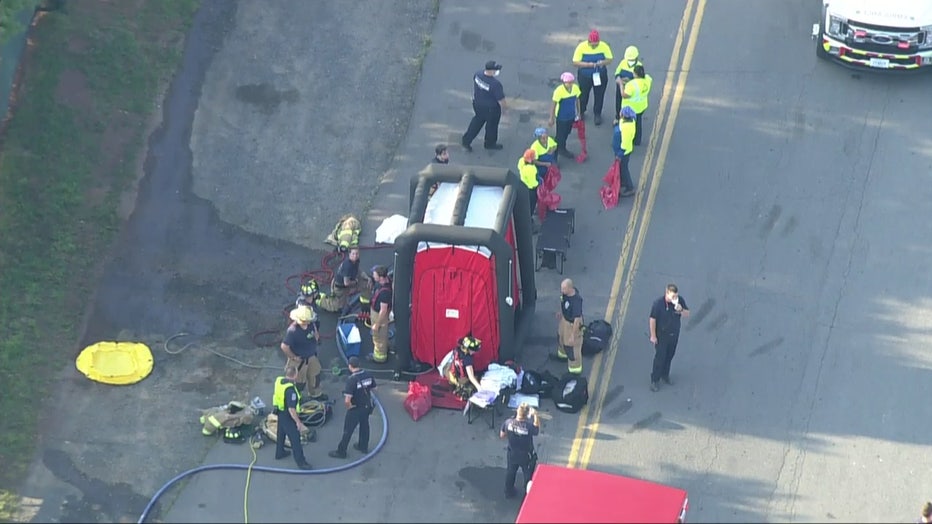 Several workers reported having difficulty breathing and officials say as many as 12 workers may be transported to nearby hospitals.
The surrounding area and businesses have not been impacted by the incident. Officials say the source of the chemical is unknown but is suspected to have been in the material that was being processed.