Bumble Bee Foods recalling 31,000 cases of canned Chunk Light tuna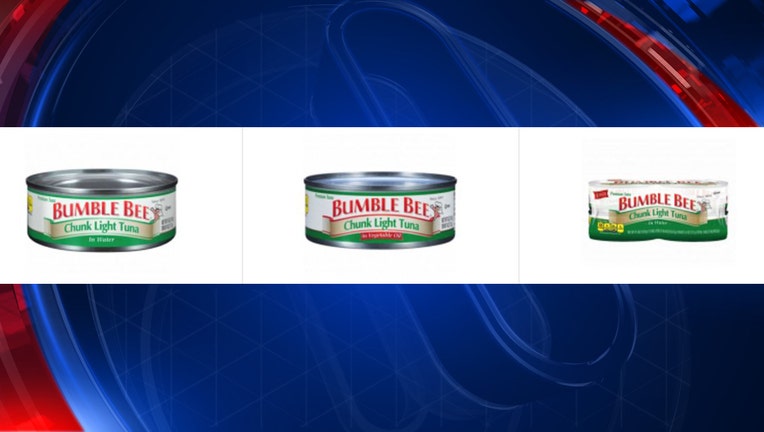 article
(WJBK) - Bumble Bee Foods is voluntarily recalling three types of 5oz canned Chunk Light tuna, saying that the packing process did not happen correctly at a facility not owned or operated by Bumble Bee.
The deviation was part of the commercial sterilization process, and could result in the food spoiling. This could lead to serious illness if the spoiled food is consumed, though Bumble Bee says there have been no reports of illness associated with these products.
Bumble Bee is recalling 31,579 cases that were distributed nationwide. The products subject to this recall are marked with a can code that starts with a "T" (example: TOA2BSCAFB) and have the following "best by" dates:
If you have the product, you're asked to throw it away. For reimbursement, save the label and call (888) 820-1947 between 9 a.m. - 6 p.m. EDT.
For more information, or if you cannot see the photo above with the sell-by dates, visit www.bumblebee.com/recall-march-2016.