Brinks armored truck employee shoots, kills customer inside Maryland Starbucks: police
PRINCE GEORGE'S COUNTY, Md. - An Upper Marlboro man was shot and killed inside a Forestville Starbucks Wednesday afternoon after police say a Brinks armored truck employee fired his weapon. Police have identified the decedent as 35-year-old Jonathan Griffin. 
SkyFOX over the scene captured a significant police presence in the Pen Mar Shopping Center parking lot where the coffee shop is located.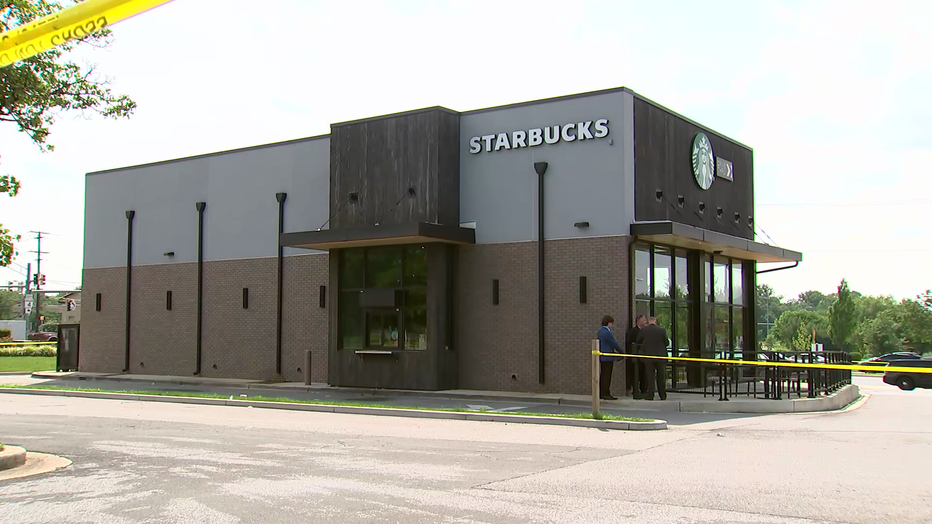 Prince George's County Police Acting Deputy Chief Zachary O'Lare said the department received a call around 2 p.m. reporting shots fired in the 3400 block of Donnell Drive.
O'Lare said that the investigation into the shooting is in the early stages, but so far, police believe the armored truck employee was inside the Starbucks conducting business when Griffin walked behind the counter.
"What transpired from when the armored truck employee removed his handgun and fired rounds killing the decedent to the point of the decedent walking in and the point of the armored truck driver pulling his weapon and discharging – that's what we are currently investigating right now, what transpired," O'Lare said. 
He said investigators are still conducting multiple interviews with witnesses. At this time, police believe no employees were injured in the shooting. 
A Starbucks spokesperson sent FOX 5 the following statement: 
"We can confirm that all of our partners (employees) are safe, and our focus right now is on them and supporting local authorities in their investigation. Our store will remain closed while we provide care to our partners during this difficult time, and our thoughts remain with this customer's family and loved ones." 
This is a developing story. Check back with FOX 5 for updates.