Body of missing Indiana toddler found, suspect arrested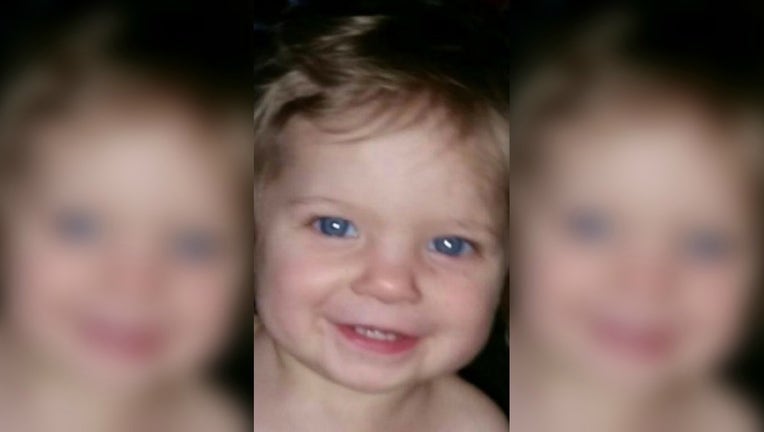 article
SPENCER, Ind. (AP) -- Authorities searching for a missing 1-year-old girl in Indiana found a body that matches her description and have taken a man into custody in connection with her disappearance, Indiana State Police said.
State Police spokesman Curt Durnil said in a statement that the body, which matches the description of Shaylyn Ammerman, was found Thursday night near the White River northeast of Gosport.
"Information from witnesses and persons of interest led us to that spot," Durnil said later during a news conference. He said the body was found on private property.
The Owen County coroner's office will perform an autopsy Friday to establish the identity and cause of death.
Shaylyn disappeared from her father's home in Spencer early Wednesday, prompting a search by more than 100 people including a search-and-rescue team, FBI agents, Indiana Department of Natural Resources staff and the National Center for Missing and Exploited Children.
A 22-year-old Spencer man is being held in connection with the girl's disappearance, Durnil said. The Associated Press is not naming the man because he has not officially been charged with a crime.
Investigators know the man was in the house the night of the girl's disappearance but don't know what his exact role was, Durnil said.
"We don't know if he is a family member or a friend," Durnil said. "But he was invited into the house."
The girl's father and grandmother, Justin Ammerman and Tamera Morgan, were the last people known to have seen the child around midnight Tuesday. She had been staying at the father's home about 50 miles southwest of Indianapolis under a joint custody arrangement with the girl's mother.
"I put her to bed around 10:00 or 10:30 and I checked on her at midnight before I went to bed," Morgan said. "She was laying in her bed sound asleep, and then we went to bed and we woke up and she was gone."
The girl with blond hair and blue eyes was last seen wearing a white zip-up sleeper decorated with owls, and a purple pacifier was attached, police said.
Ammerman said he was "just shocked that somebody would do this to me," and believes someone took his daughter from her crib in the middle of the night.
"Somebody's got a big grudge over us," he said.
Durnil said there are other persons of interest in the case.
"The investigation is not close to being over," he said.