Bei Bei chows down on apple in adorable photo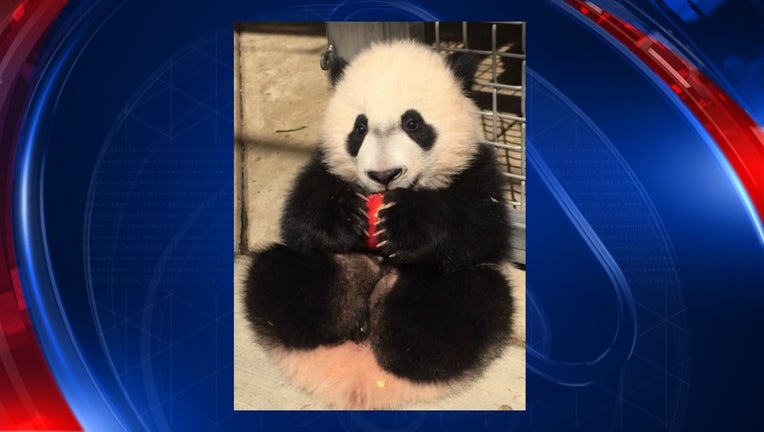 article
WASHINGTON - Bei Bei is at it again!
The Smithsonian National Zoo tweeted an adorable photo of the giant panda cub enjoying an apple in his enclosure earlier this week.
"He gobbled it up," they wrote.
The cub has been hitting big milestones since his birth in August.
In early February, he learned to climb trees in his enclosure with the help of his mom, Mei Xiang, and the zoo shared the exciting news that he had eaten solid food for the first time earlier that month.
Bei Bei is one of four giant pandas housed at the zoo in Washington.