Barbershop gives kids who misbehave old-man haircuts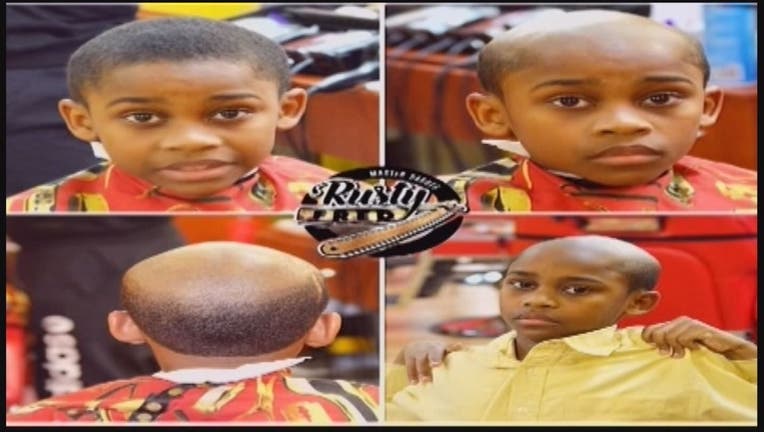 article
A barber shop in Snellville, Georgia is offering a controversial special to parents of misbehaving kids.
Barber, Russell Fredrick, of A-1 Kutz Barber Shop & Salon will give your naughty child a cut that will make them resemble an old man.
The cut gives the young boy the appearance of having balding hair. The cuts were noticed online after Fredrick posted photos on social media.
In one of the photos, the caption reads: 'So you wana act grown...well now you can look grown too. The grown-up kids special.'
The accompanying image shows before and after pictures of a young man who doesn't seem too happy with the new hair style.
Another picture shows the boy after his hair grew back out.
MORE PHOTOS: http://instagram.com/a1__kutz/