'Baby Shark' craze hits Washington National Cathedral as Nats battle in World Series
WASHINGTON - 'Take Me Out to the Ballgame' and 'Baby Shark' aren't songs you would normally hear on the organ at churches around Washington, D.C. But these aren't normal times! The Washington Nationals are in the World Series!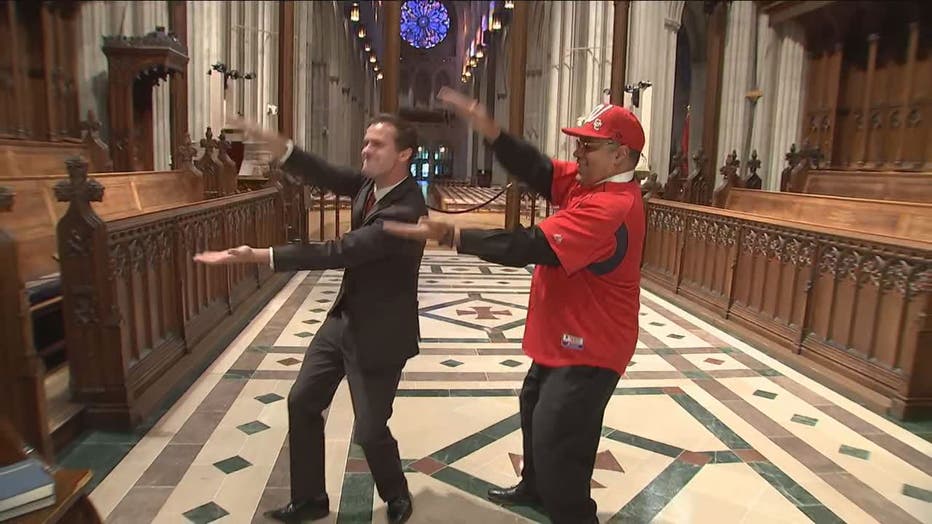 George Fergus and Tom Sheehan, organists at Washington National Cathedral, showed off their Nationals spirit earlier this week when they posted their version of 'Baby Shark' online. As a matter of fact, everyone at the Cathedral is rooting for the Nats as evident in the hats the statues have been spotted wearing!
FOX 5's Mike Thomas visited George and Tom at the Cathedral for a special song or two!