Armored truck overturns in Laurel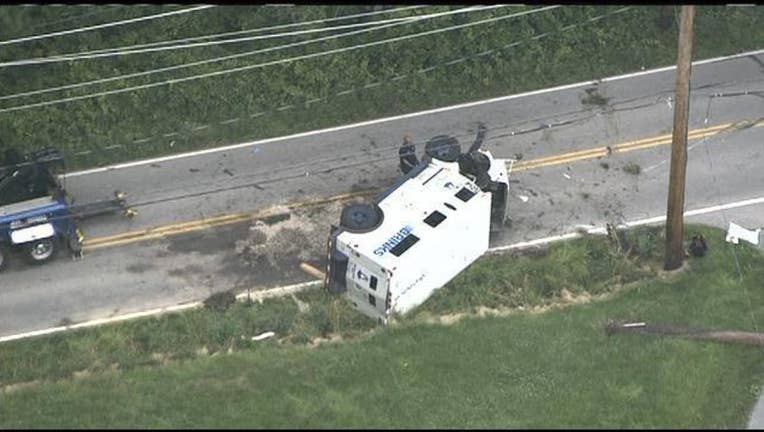 article
An armored truck overturned Friday morning, causing serious damage to the vehicle.
The accident happened at Brock Bridge Road and Dorsey Run Road in Laurel, Maryland.
Video from SKYFOX showed the Brink's truck tipped over. People were later seen cleaning up around the vehicle.
The road was reopened just before noon.