Arlington County police investigating double shooting in a Crystal City office building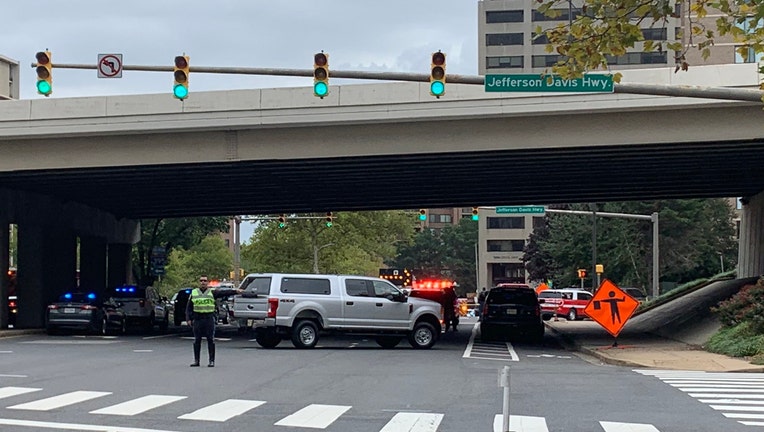 article
ARLINGTON, Va. - U.S. Park Police say the gunman who entered a Crystal City office building and shot a woman Wednesday was arrested last week on federal gun charges after he cut himself with the weapon after accidentally firing it in Fort Dupont Park.
They have not elaborated on what led to Mumeet Ali Muhammad, 47, of Washington, D.C., to cutting himself in the park, but they noted that the gun was recovered at the scene.
On Wednesday afternoon, police say they received multiple reports related to an armed male suspect who had forced entry into a commercial suite at around noon in an office building on Crystal Drive. While there, police say the man assaulted the woman. 
During the course of the incident, police say officers made contact with the suspect and the woman and the suspect and an officer discharged their weapons.
Police say Muhammad and a female victim were shot during the incident. They were both transported to the hospital in critical but stable condition. Police say they are both expected to survive. 
Police believe the incident was isolated and that everyone who was involved has been identified.
The people who were inside the building at the time of the shooting were initially told to shelter in place, but police say that status has been lifted.