Apparent gas line explosion fills sky with smoke, flames in Virginia
SHENANDOAH COUNTY, Va. - An apparent gas line explosion filled the sky with smoke and flames Tuesday in Virginia
The blast was reported around 8:30 a.m. in the area of Battlefield Road and Copp Road in Shenandoah County.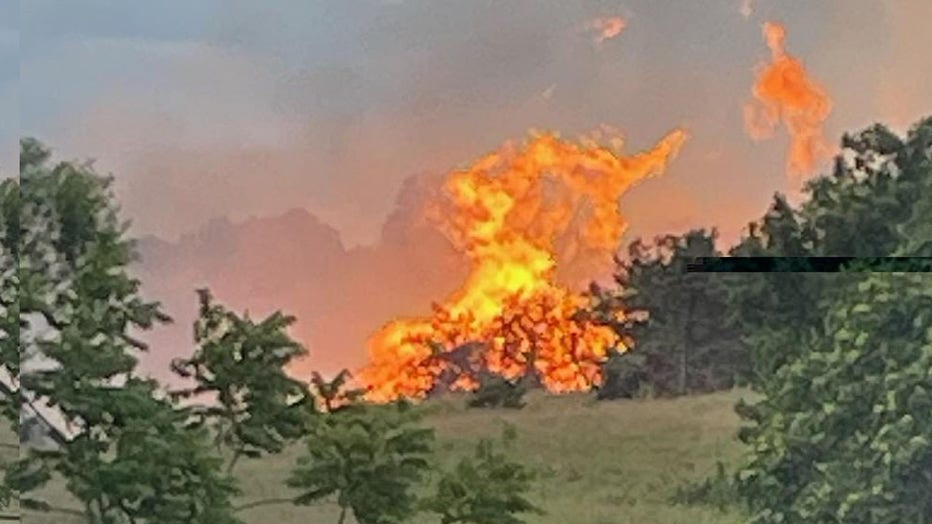 Apparent gas line explosion fills sky with smoke, flames in Virginia (Shenandoah County Sheriff's Office)
Fire officials say no structures were damaged, and no injuries were reported.
Any residents who were evacuated have been allowed to return home.
All roads in the area have reopened.
The cause for the explosion is still under investigation.
Officials say My Church Food Pantry will be open throughout the day for those in need of food, water, restrooms or shelter. They are located at 23749 Old Valley Pike, Woodstock, VA. Anyone who needs help can call 540-325-2625.