AP Explains: How to transform GOP health care plan into law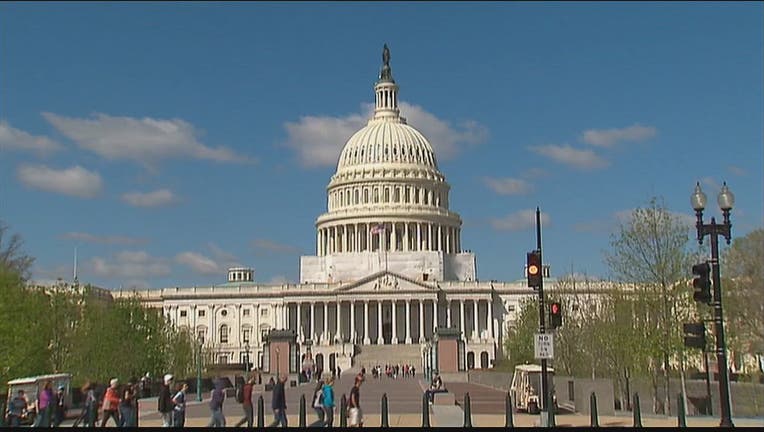 article
WASHINGTON - (AP) -- Republicans' long-awaited plan to repeal and replace the Affordable Care Act has cleared a couple hurdles in the House. The GOP still must navigate a complicated path to turn its 123-page proposal from legislation to law.
A look at the process and the politics:
---
WHAT HAPPENS NEXT?
Republicans have set an aggressive timetable for moving the bill.
Two House committees - Ways and Means and Energy and Commerce - moved ahead on the legislation Thursday. On Wednesday, the Budget Committee will combine the legislation from the two panels, and the full House is expected to vote the week of March 20.
---
WHAT ABOUT THE SENATE?
The legislation will then move to the Senate, where a tighter Republican majority makes the outlook even more uncertain.
Normally, legislation requires 60 votes to overcome any filibuster threat and pass the Senate. But because Republicans hold just 52 seats, they plan to use a budget maneuver known as reconciliation to pass the bill on a simple majority.
Even that may be difficult. Senate rules require that any bill passed by reconciliation cannot increase the deficit over the long term.
Senate Majority Leader Mitch McConnell, R-Ky., says he wants to pass the bill before the April recess, sending it to President Donald Trump for his signature. President Barack Obama signed his health care bill 14 months after entering office.
---
A TIGHT MARGIN?
How the congressional process unfolds will depend on how Republicans maneuver through some complicated intra-party politics.
Conservative Republicans are worried about the cost of the overhaul, fearing the GOP would essentially be replacing one mandatory federal program with another.
Sens. Rand Paul of Kentucky, Mike Lee of Utah and Ted Cruz of Texas dubbed an early draft "Obamacare Lite." Influential conservative groups - Heritage Action, FreedomWorks, the Club for Growth, Americans for Prosperity, and Freedom Partners - came out against the proposal.
Moderate lawmakers, meanwhile, fear their constituents could lose access to health care while major groups, such as the American Medical Association and AARP, oppose the bill.
---
AND THE DEMOCRATS?
Democrats, under pressure from their base to resist every part of Trump's agenda, are expected to lend little help.
With no Democratic support, Republicans can't lose more than two votes in the Senate or 21 in the House.
© 2017 The Associated Press. All rights reserved. This material may not be published, broadcast, rewritten or redistributed.