America's Main Street reimagined: Major changes slated for Pennsylvania Avenue
WASHINGTON - Major changes could be coming to Pennsylvania Avenue between the White House and the Capitol, one of the most well-known one-mile stretches of road in the world.
The National Capital Planning Commission (NCPC), D.C. Mayor Muriel Bowser, and the leadership of both federal and District agencies announced a partnership Monday in what's being called the Pennsylvania Avenue Initiative.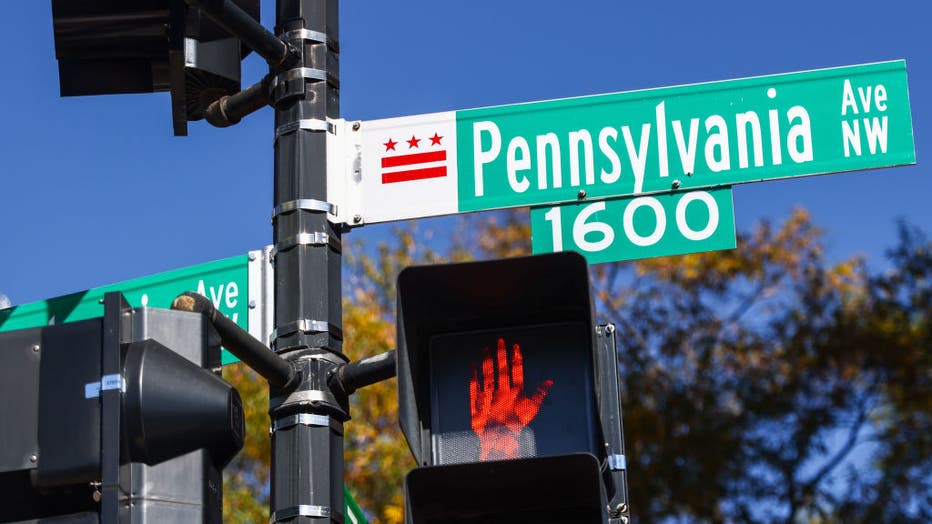 Pennsylvania Avenue street sign in Washington, D.C., United States on October 20, 2022. (Photo by Beata Zawrzel/NurPhoto via Getty Images)
"This is one of the most highly visible, iconic avenues, instantly recognizable, but when you get there it can be a bit disappointing in its current state," explained Elizabeth Miller, director of NCPC's Physical Planning Division.
The big-picture idea has been discussed for years: reimagining what was designed in the 70s as America's Main Street and potentially making it look more like one of three concepts that were proposed in 2022. One would feature a complete street with spacious sidewalks, another would incorporate what was called "a gracious central pedestrian promenade," and a third concept would – believe it or not – make that stretch of Pennsylvania Avenue largely car-free.
Miller said in all likelihood, whatever change ends up happening will be a combination of what's been proposed. It also wouldn't come anytime soon.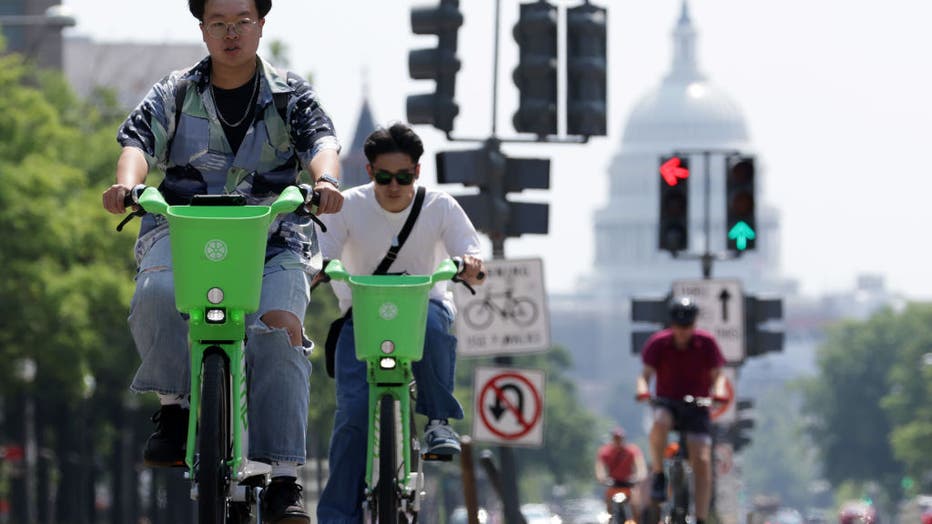 WASHINGTON, DC - JULY 28: With the U.S. Capitol is seen in the background, people ride bicycles on Pennsylvania Avenue on July 28, 2023 in Washington, DC. Extreme heat is forecasted in the DC area thru Saturday with a heat index reaching up to 110 de
In the immediate future, organizers plan to hire two teams of consultants to continue work on the project. 
Miller said any actual construction is still at least three or four years away, underscoring that that's a best-case scenario.
For more information about the project click here.