Ambulance driver who allegedly blew through St. Mary's County bridge traffic had prior vehicular manslaughter conviction: report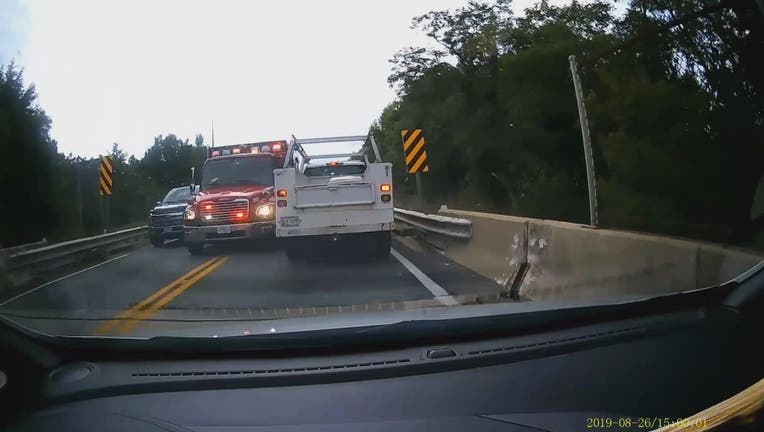 ST. MARY'S COUNTY, Md. - The St. Mary's County sheriff's office is considering charges against an ambulance driver who blew through traffic on a narrow bridge, swiping a vehicle – but it won't be Brian Patrick Bowen's first brush with the law, according to local reports.
SouthernMarylandNewsNet.com reports that the 35-year-old Calvert County man was convicted of two counts of vehicular manslaughter, second-degree assault, and reckless driving in 2007.
Bowen was involved in a crash that year that took the lives of two people, and seriously injured another.
Video surfaced earlier in the week showing the ambulance barreling down the middle of a two-lane bridge. At least one vehicle was damaged during the incident.
The Solomons Volunteer Rescue and Fire Department Chief told SMNewsnet.com that Bowen was suspended following the stunt.
For more details, go to SMNewsnet.com.